Ópera XXI agreement: A new bond with Spain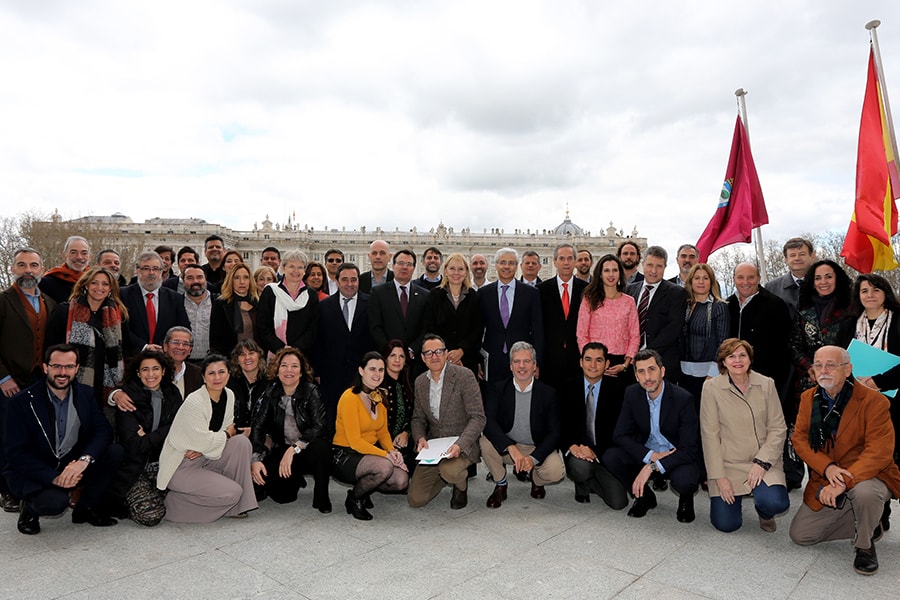 During the meetings prior to the first World Opera Forum, a collaboration agreement was signed with the Spanish theater association Ópera XXI.
.
Once again, an ally is born from the Iberian Peninsula to help achieve the goals of Ópera Latinoamérica. In the framework of the World Opera Forum, held between the past 12 and 15 April at Teatro Real de Madrid, Ópera XXI Association -that brings together theatres, Festivals and stable Opera Seasons of Spain signed a collaboration agreement with Ópera Latinoamérica OLA.
.
To the date, Ópera XXI has 32 members which, through a policy of cooperation and optimization of resources, fulfill the growing interest that lyric arts arouse in Spain. In the same way, it seeks to consolidate itself as a reference partner between national and international agents.
.
The association is directed by a managing entity that is in charge of designing the policies of the association. Currently consists of Francisco Potenciano, President and Director of the Palau de les Arts Reina Sofía; the Director of the Gran Teatre del Liceu de Barcelona Valentín Oviedo; Ignacio García Belenguer, Vice President of Communication and RR.II Area and Director of Teatro Real de Madrid; and Juan Carlos Matellanes of the Bilbao Association of Friends of the Opera (ABAO) as Vice President of the Sustainability Area.
.
The objective of the collaboration agreement signed last Thursday is to combine efforts and knowledge, as well as the establishment of alliances that have a positive impact on the operatic activity and cooperation between the respective partners. The action plan includes, as main focuses of work those of co-production and circulation of productions, technological innovation applied to the operatic sector or the emphasis on training projects and didactic programs. The collaboration of OLA in the editions of the Opera XXI Awards is also foreseen, as well as regular meeting of both associations with the aim of sharing good practices and operative management tools.
.
The agreement was signed on behalf of Ópera XXI by Francisco Potenciano, president of the Spanish association and economic-administrative director of the Palau de le Arts Reina Sofía (Valencia); by María Victoria Alcaraz, President of OLA and General Director of Teatro Colón of Buenos Aires; and by Andrés Rodríguez, first Vice-president of Ópera Latinoamérica.