Live concerts and operas return to Ibero-American theatres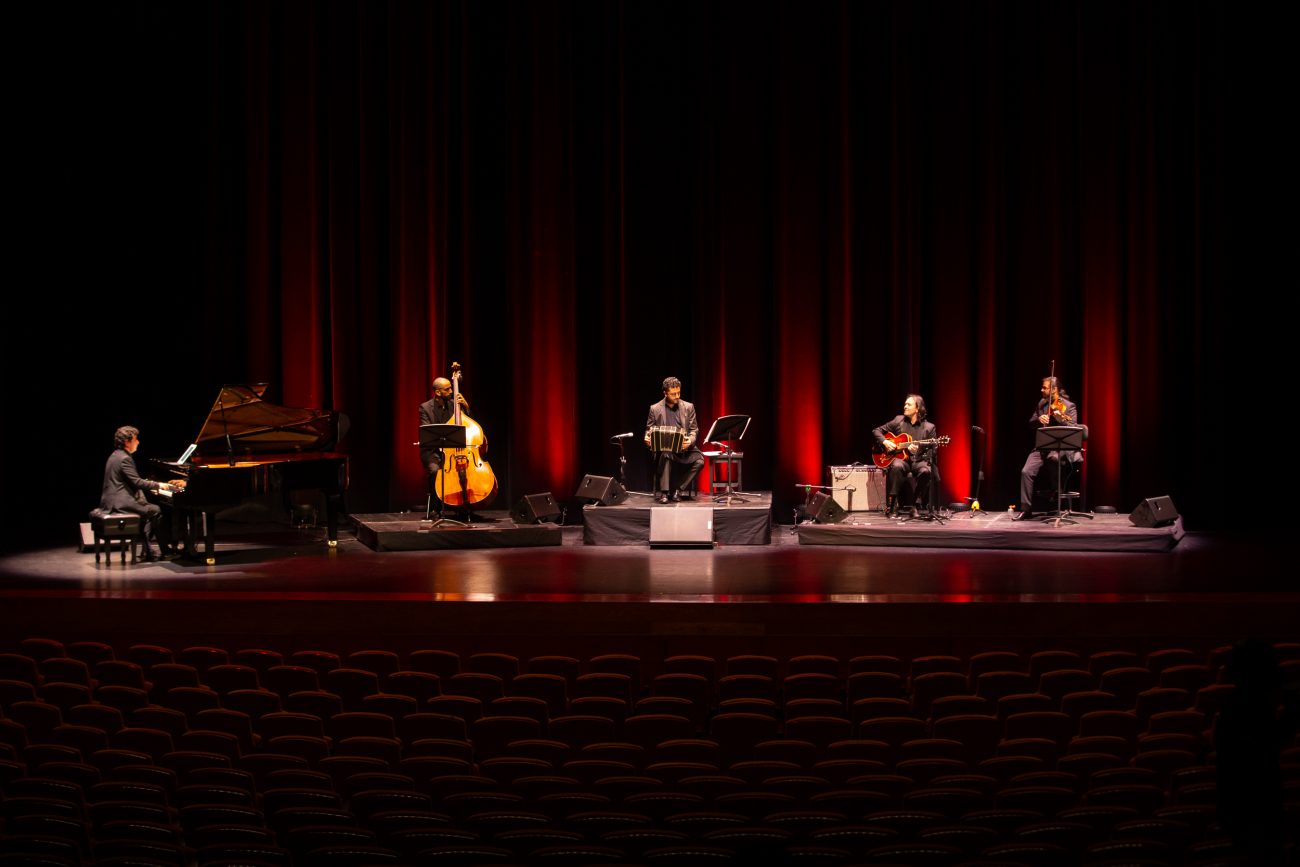 With limited capacity, outdoor activities and protocols established by the World Health Organization, some Ópera Latinoamérica (OLA) theatres will be reopened.
The performing arts have been greatly affected by COVID-19; in fact, it is the first time in history that there is a generalized closure of cultural spaces. And while 2020 was an opportunity to explore the digital world in all its formats, the heart of the theatres is the presentation of live shows on their stages.
Spain was a pioneer, with the reopening of the Teatro Real de Madrid in July 2020, followed by other Spanish stages with strict measures to prevent the enactment of COVID-19, separation of seats among spectators, air renewal in theaters, sanitation of rooms, mandatory use of masks and temperature measurement when entering.
Starting in February 2021, Latin American theatres that are members of the OLA will do the same. Below, we share part of the programme for the next few weeks. Some institutions will carry out their activities in open spaces and others will receive public with certain restrictions, such as the purchase of tickets online and limited capacity in the rooms.
ARGENTINA
Teatro Colón de Buenos Aires
Summer concert (free admission)
Philharmonic Orchestra of Buenos Aires
Guest musical director: Darío Domínguez Xodo.
Violin Pablo Saraví / Piano Paula Peluso
When: Thursday, February 18 at 8:00 p.m.
Where: Bicentennial Park Amphitheater.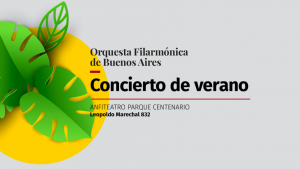 BRAZIL
Municipal Theatre of Sao Paulo
String Quartet of the City. Clóvis Pereira and Renato Camargo.
The work of two young Brazilian composers make up this program of the Quartet, a group that since its formation in 1936 has been dedicated to the music of our country.
When: February 25 at 8 p.m.
Where: Plaza de las Artes.
Municipal Symphony Orchestra presents: Edumndo Villani- Côrtes – 90 years old.
Municipal Symphony Orchestra
Raïff Dantas, cello
Cecília Moita, piano
Alessandro Sangiorgi, director
When: March 13 at 8 p.m.
Where: Municipal Theatre of São Paulo – Concert Hall
COLOMBIA
Julio Mario Santo Domingo Theatre of Bogotá
Quintet Leopoldo Federico, Colombia – Tribute to Astor Piazzolla
Coinciding with the celebration of the centenary of the birth of Astor Piazzolla, the Leopoldo Federico Quintet will perform essential works that the Argentine composer wrote for his Quinteto Nuevo Tango (same format as the Quinteto Leopoldo Federico) and will also perform part of his vocal repertoire composed together with Horacio's desks. Ferrer and Jorge Luis Borges, in the voice of the singer María Elvira Escandón. For this recital, the group has the participation of Gina Medina and Iván Ovalle, a couple of tango dancers of great international recognition.
When: February 28 at 5:00 p.m.
Where: Teatro Mayor Julio Mario Santo Domingo in Bogotá.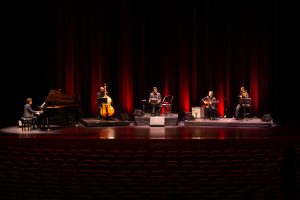 SPAIN
Teatro Real de Madrid
Norma by Vincenzo Bellini.
Lyrical tragedy in two acts
Music by Vincenzo Bellini (1801-1835)
Libreto by Felice Romani, based on the work Norma, ou l'infanticide (1831) by Alexandre Soumet
Titular Choir and Orchestra of the Royal Theater
(Intermezzo Choir / Madrid Symphony Orchestra)
When: March 3-19.
Where: Royal Theater.
Auditorio de Tenerife 
VIII programme
Director: Lucía Marín
Soloist: Dmytro Choni, piano
Pianist Dimytro Choni, Winner XIX Edition Santander Piano Competition (2018)
When: February 26.
Where: Tenerife Auditorium
Il Matrimonio Segreto with the Tenerife Symphony Orchestra.
In 2021 it will open with the flagship of Ópera de Tenerife: Opera (e) Studio, the comprehensive training academy for young artists directed by Giulio Zappa, which promotes the professional development of its participants, generating an international pool. On March 18, 19, 20 and 21, those selected will stage Il Marriage Segreto de Cimarosa, a co-production by Ópera de Tenerife with the Teatro Regio di Parma and the Teatro Massimo di Palermo. This show has the stage direction of Roberto Catalano and the musical direction of Davide Levi.
When: February 18-21.
Where: Tenerife Auditorium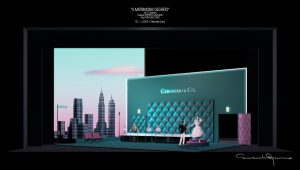 Teatros del Canal de la Comunidad de  Madrid
Pasticcio: Les Arts Florissants & William Christie
Brought together for the first time by Les Arts Florissants in a program conceived in the form of a pasticcio, a form that was so popular with the public in Baroque times. A tasty mosaic of musical nuggets selected from among the most beautiful pages of the European music repertoire of the 17th and 18th centuries, from the most tender to the most pyrotechnic, that will gain additional brilliance with the performance of these incredible singers under the direction of William Christie.
When: March 23 and 25.
Where: Canal Theater.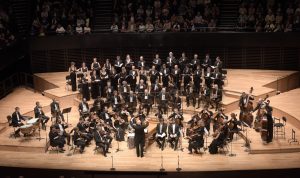 Gran Teatre del Liceu
Lessons in Love and Violence
Lessons in Love and Violence is the second opera to emerge from the collaboration between George Benjamin and Martin Crimp. It is based on medieval sources to explain the obsessive relationship between King Edward II and his mistress Piers Gaveston, which alters the life of the courts and the political well-being of the country. Thus, this work explores how personal relationships can have fatal political consequences: a king who lives a close but disturbing relationship with his wife Isabel, his two children and his lover Gaveston.
When: February 26 to March 11.
Where: Gran Teatre del Liceu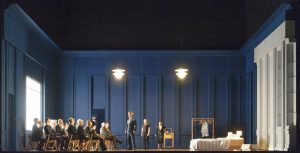 URUGUAY
National Auditorium of the SODRE of Montevideo
Inaugural Concert: National Symphony Orchestra
The Sodre Symphony Orchestra opens its 2021 Season with the participation of the new Artistic and Musical Director of the Ossodre, Stefan Lano. Composer and musical director with an extensive career as an intern teacher at the Vienna State Opera, Lano had already served as Musical Director of the Ossodre in the period 2012-14, so it will undoubtedly be a warm and interesting reunion between the orchestra. and director.
The Symphony No. 2 in C minor by the Austrian composer Anton Bruckner will be performed, an impressive work where its author displays a powerful and imaginative orchestration. Considered a humble and insecure musician, Bruckner frequently revised and modified his works. The orchestra will perform the 1877 version, considered – among the five revisions made by the composer – the one that best suits his aesthetic intentions.
When: February 27
Where: Adela Reta National Auditorium.