OLA Legal Constitution Ceremony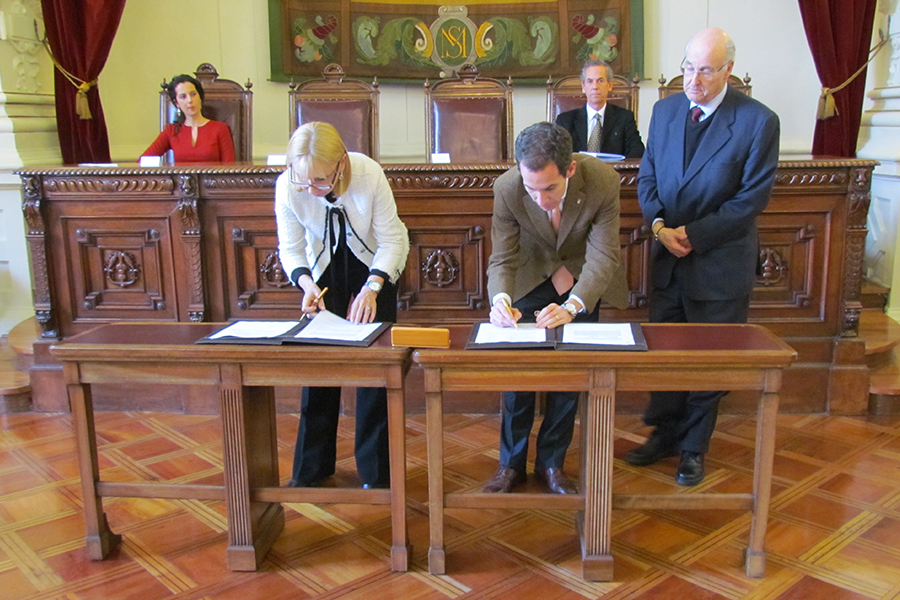 Santiago.- On Thursday, August 24, 2017, the Legal Constitution ceremony of the Latin American Opera (OLA) was held in the Honor Hall of the City Hall of Santiago, a network that brings together the most important opera houses in Latin America and Spain, whose mission is to spread and promote the arts of classical representation, such as music, ballet and opera in the Region, and was attended by the Mayor of Santiago, Felipe Alessandri, in addition to the President of OLA and Director General of the Teatro Colón de Buenos Aires, María Victoria Alcaraz.
.
The challenge of Opera Latin America, which already has more than 20 Latin American and European members, will be the development of tools that help minimize geographical distances and access to existing information on the continent, in order to promote greater lyrical activity and artistic of the region. After this, OLA aspires to generate a self-sustaining model that allows it to become a service organization for theaters and performing arts in Latin America.
.
Look at the photos of this ceremony in the following link:
Open Gallery