Cavalleria rusticana by Mascagni and Pagliacci by Leoncavallo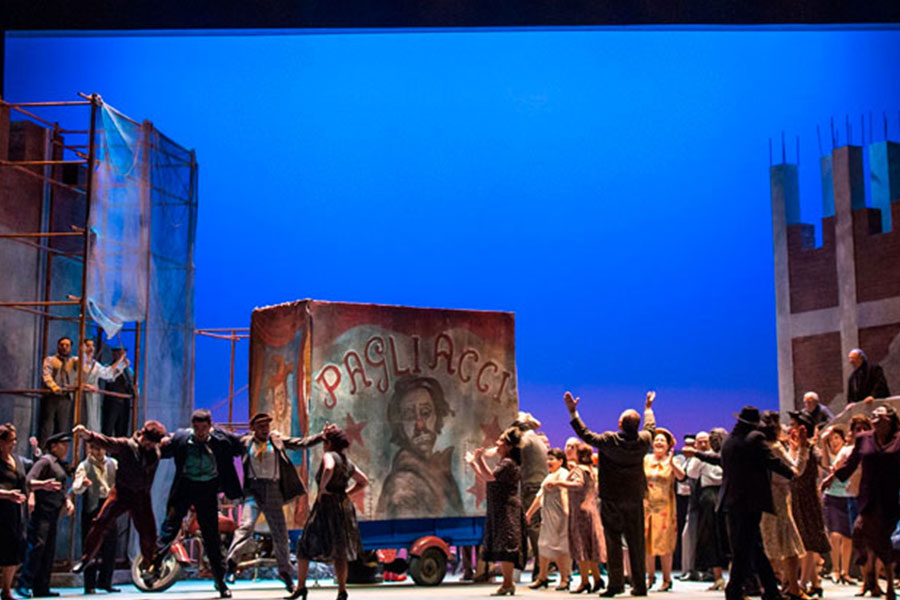 They are always among the most beloved and popular works of the Italian repertoire, and it is undoubtedly the most famous "double program" in the history of opera. In July we highlight its programming at the Teatro Colón in Buenos Aires, and now it is the turn of the Municipal Theater of Santiago, on whose stage they have not been represented together since 1990 (although in 2010 they were part of their season held in another theater, following the damage caused by the earthquake of that year in Chile) and that it is presenting as the closing of its lyrical season 2015, with two deals in 8 functions to be held between October 29 and November 8.
.
The staging of both titles is the same as in 2010, with the regime of the Italian Fabio Sparvoli, set design by his compatriot Giorgio Ricchelli and the costumes of the Chilean Germán Droghetti, although this time the lighting will be by the Chilean Ramón López (in the photograph of Patricio Melo that accompanies this text, you see a scene from act I of Pagliacci). In the international cast, under the baton of the head of the Philharmonic Orchestra of Santiago, the Russian Konstantin Chudovsky, Cavalleria rusticana will be starring the Romanian soprano Cellia Costea (Santuzza), the Russian-Armenian tenor Khachatur Badalyan (Turiddu) and the Russian baritone Roman Burdenko as Alfio, who will also be Tonio in Pagliacci, along with Argentine tenor Gustavo Porta (Canio), Chilean soprano Paulina González (Nedda), Russian baritone Alexey Lavrov (Silvio) and Spanish tenor Mikeldi Atxalandabaso (Beppe).
.
For its part, the second cast, the so-called star cast, will be directed by the Chilean José Luis Domínguez, and will star in Cavalleria Rusticana by the Brazilian mezzo-soprano Ana Lúcia Benedetti (Santuzza), while in Pagliacci there will be the Spanish soprano Carmen Solís (Nedda ), the Chilean baritone Patricio Sabaté (Silvio) and the tenor, also Chilean, Sergio Jarlaz (Beppe). In this cast both operas will feature Chilean tenor José Azócar, playing both Turiddu and Canio, while Argentine baritone Fabian Veloz will be Alfio and Canio.