Argentine director Alejo Pérez opens the season at Flanders Opera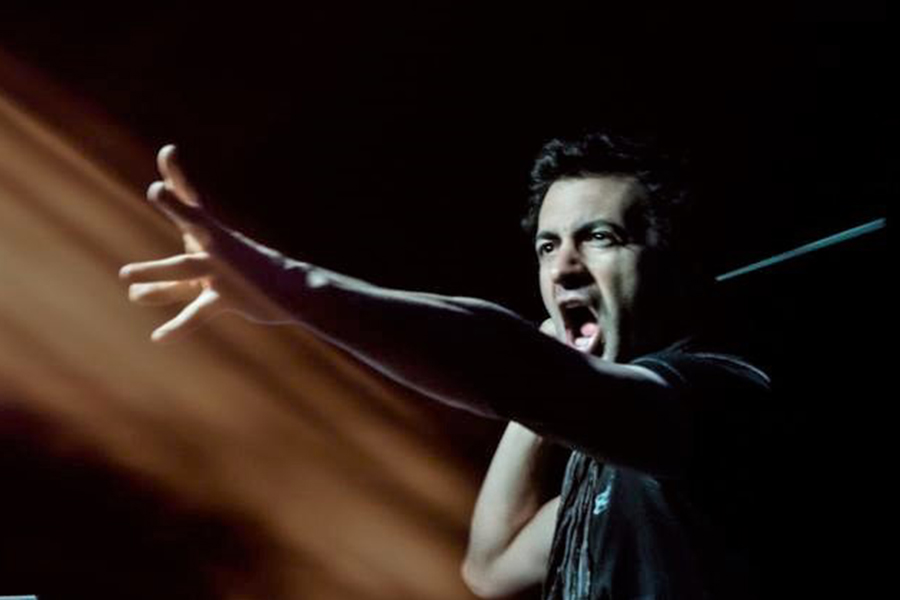 Interview to the Argentine conductor that currently is in Tokyo directing Freischütz. In August after directing a concert at the Teatro Colón in Buenos Aires, he opens the Season at the Flanders Opera with Lohengrin, followed by new productions such as Amor por tres naranjas from the Stuttgart Opera House and From the House of the Dead of the Lyon Opera
.
After training as a pianist and diploma in composition and direction with gold medals at the Pontificia Universidad Católica Argentina, and perfected his studies in Germany with Peter Eötvös, Helmuth Rilling and Sir Colin Davis.
.
He has conducted orchestras and festivals all over the world. He was musical director of the Teatro Argentino de La Plata for four seasons (2009-2012). He composed the opera Tenebræ on behalf of the Center for Experimentation of the Teatro Colón and directed its premiere in 1999.
He also directs frequently in Latin America such as the National Symphony Orchestra of Argentina, Philharmonic of Buenos Aires, Camerata Bariloche, National Symphony of Chile, Symphony of SODRE Montevideo, Philharmonic of Montevideo, National Symphony of Peru, Symphonic Orchestra of Rio de Janeiro. He directed some South American premieres and Buenos Aires Lírica for the contemporary music cycle of the San Martín theater. In addition to numerous performances at the Teatro Colón, including the latest local productions of Parsifal and Der Rosenkavalier.
.
You began your career as a pianist, what led you to become a conductor?
Being a pianist is quite solitary, it's not like being part of a group. By directing, a wonderful game of interactions is established, in which knowing how to listen, saying, and guiding is essential. It is no longer one who produces sound physically, but the material on which it works are the multiple musical abilities of people, and their wills. Directing is not only moving a baton, you have to like this interaction with people, in music.
.
For a conductor with your international career, what is the contrast between directing an orchestra in Latin America to do it in Europe or in another part of the world? Is the repertoire or the way of working different?
The repertoire varies less by continents than from city to city or from theater to theater. There are theatres and orchestras within the same country that carry out very different cultural and programming policies.
Regarding the essay work, there you can clearly notice the cultural idiosyncrasies of each society. The Latin orchestras (in that I include the Italian orchestras) tend to appreciate working on the process of being played, without stopping so much and without so much patience for the concentration on the detail. The more Nordic Europeans, as well as the Asians, like instead to devote time and attention to the careful construction of the work, but for that they also have a training and discipline that allows them to react very quickly to proposed changes. Also within Europe there are differences; with English or North American orchestras it is essential to know how to make the most of the time available.
.
You are recognized as a conductor and composer. With which of these tasks do you identify yourself most?
My activity as a composer almost belongs to my past lives. In what does greatly modify my compositional experience is reading and analyzing scores.
I went through the experience of the distance between a musical idea and its transcription to paper; always my search is to discover that original idea, whatever the composer who is studying, understanding that the notation is only a limited means for it. The idea is always richer.
.
In your opinion, what do you think Latinos can teach Europeans, and what can they teach us? Musically speaking.
I strongly disagree with the border conception of the world. I resist to it; I like to think that the musician is one everywhere.
.
According to you, what do you think is the current challenge of the classical performing arts and how should it be dealt with?
The great challenge is to establish links with the younger generations. It is not necessarily understood that a young person or teenager likes opera, or to explore literature, theater. Transforming into a natural part of your landscape, your tastes and habits means watching over the future of this fascinating world of opera, theater and music. It is a shared gain.