2nd Ibero-American Meeting of OLA Theaters – Opera XXI: reinforcing the ecosystem of opera between Spain and Latin America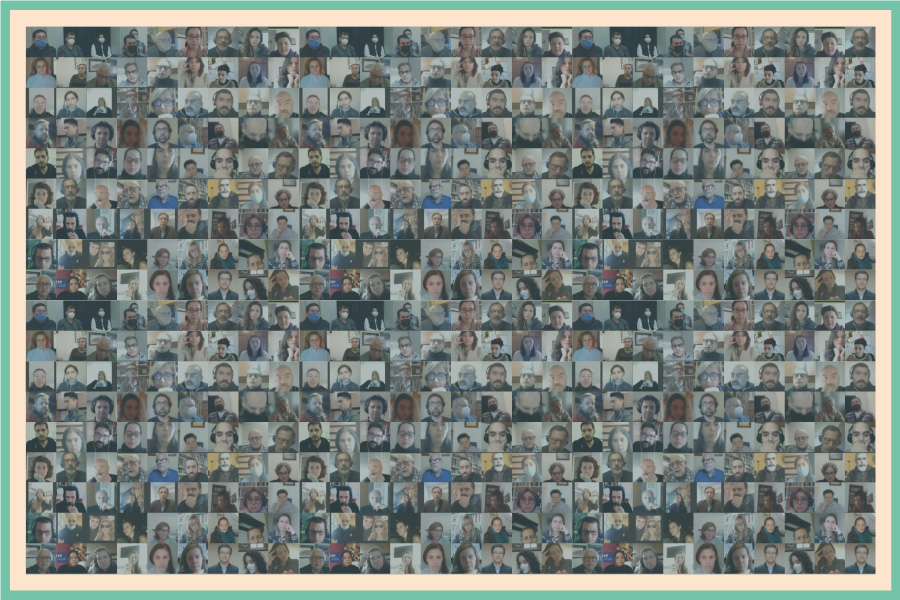 Networking, the constant spirit of innovation and the urgent need to diversify funding sources are just some of the guidelines worked out in the last meeting with theaters and professionals of the lyrical arts from Latin America and Spain. Held between June 29 and July 2, this second edition had a large call of attendees to leave us a message of resilience, support and strengthening of our Ibero-American fabric of theaters.
Art and culture are resilient entities. More than a year after the start of the pandemic that forced the stages to close and distance ourselves from the shows, we have been forced to take stock of the current situation and pose challenges for the future. The energy, will and ability to adapt has also taught us to get back up.
Between June 29 and July 2, Ópera Latinoamérica and the Spanish organization Ópera XXI jointly held the 2nd Ibero-American Meeting of Theaters. The instance had an unprecedented participation; 45 theaters from 11 countries in the Ibero-American region and more than 250 lyrical arts professionals.
The meeting – held virtually – served to share the learnings that emerged during this challenging period in our history. The consolidation of a highly digitized society poses important challenges for the development of audiences around the Ibero-American lyrical scene.
New paradigms, new visions
Cultural consumption at a distance – replacing the immanent enjoyment of being immersed in a theater – and maintaining audience loyalty through digital networks and streaming are just some of the factors that should have been addressed. However, they also represented an opportunity.
If we look at it from this angle, it is not surprising that the institutions linked to the lyrical arts took this situation to adapt, gather experiences and propose solutions after more than 17 months of pandemic. According to Alejandra Martí, executive director of Ópera Latinoamérica, "thanks to technology and accelerated digital connectivity, the ability to generate work networks was amplified and the relationship between Latin America and Spain took on a new meaning."
In our meeting with Ibero-American theaters and professionals we can highlight some of these lessons that times of crisis motivated us to find. Digitization in hybrid management models allowed discovering new routes to improve work in the theater network.
The horizon of constant innovation was not reduced to only adopting new technologies and working methods. It also meant strengthening teamwork horizontally and exploring new forms of relationship between theaters and territories. Along the same lines, direct contact between artists and the public becomes a fundamental aspect to, among other things, maintain loyalty with the lyrical art audiences.
The second edition of this Ibero-American meeting also had other novelties. We include a new version of the Technical Forum, in which working methods in scenic disciplines as diverse as characterization, props, stage management, sculpture, lighting, and audio and video were shared.
On this occasion, we also had the opportunity to hold the first fundraising committee. With the prevailing need to diversify sources of income, this meeting aimed to collaborate and discuss strategies for raising public and private funds.
In this first meeting we had two exhibitions made by Helena Roca, Director of Sponsorship, Patronage and Events of the Gran Teatre del Liceu, and Marisa Vazquez-Shelly, Director of Private Patronage of the Royal Theater of Madrid. The committee will meet periodically to share experiences and hear presentations from experts in the area.
The spaces for exchange, learning and connections generated in the 2nd Ibero-American Meeting of Theaters strengthen the cultural ecosystem of our region. Not only because collaborative and network work is strengthened, but also because it allows us to combine a work plan that is projected for the coming years.
Today we are facing numerous signs of recovery. Different theaters have once again reactivated their activities and shows in person, giving us the emotion and drive necessary to once again enjoy artistic beauty. It is the emotion that transmits the resilience of this wonderful art.