10 questions with Rony Ancavil, tenor from Chile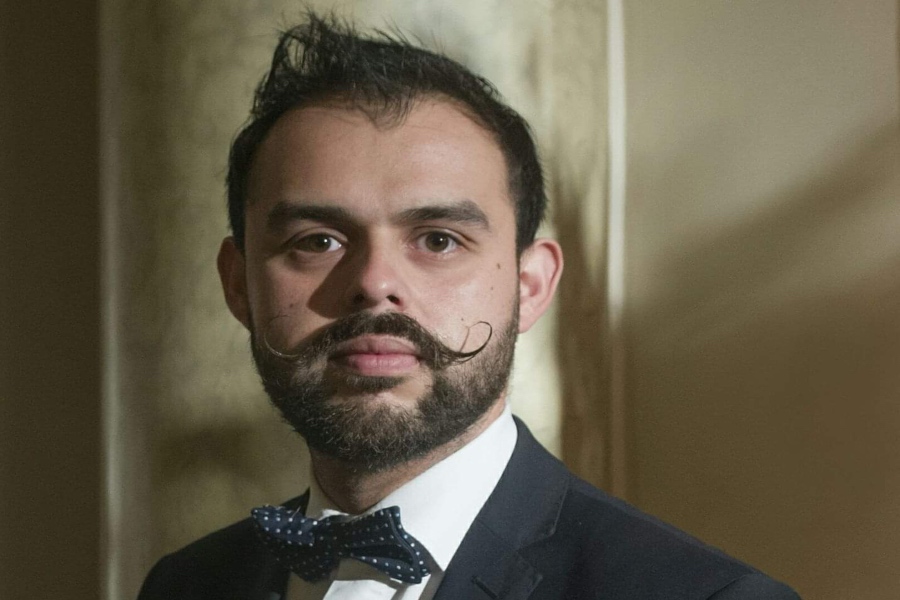 The Chilean tenor Rony Ancavil has been a soloist in several productions, such as Il Trovatore, I Puritani, Lakmé, Die Zauberflöte, Rigoletto, Lucia di Lammermoor, Aída, El Cristo de Elqui, Norma and Rosenkavalier.
He made his film debut playing the character of Alberto in Endless Poetry by A. Jodorowsky (2016 Cannes Film Festival); and in 2019 he participated in the album "Al rumor de la Batalla", the first sound record of Chilean Operas composed between 1894-1950 for the Chile Clásico label.
Have you always wanted to be an opera singer? Why?
No. I always visualized myself in a traditional career, until rebellion arrived and the first family attack was to study Hospitality and Gastronomy. It was in this period that I knew, officially, lyrical singing. I liked it immediately. I enrolled in the Inacap Concepción choir and there a soprano teacher (Sherezade Perdomo), who saw conditions in me, urged me to think of it as a professional career and I started taking private lessons.
What do you like most about this art?
Thanks to singing I discovered a new form of communication. I am referring not only to song and music, but also to the context of the works, to the aesthetics of the shows and one becomes a messenger, a person responsible for ensuring that this cultural product reaches the viewer.
Favorite show
Anyone who shows work, talent, discipline, desire and respect in the preparation, regardless of the level of the artists and the budget available.
Composer or songwriter you could listen to every day
I am broad in my musical tastes. More than a composer, I would rather speak of a favorite period, and that would be Europe, second half of the 19th century. I also really like popular music, especially pop from the 1950s to 1980s.
Preferred theater
Those that life and profession have allowed me to know.
Heroine or favorite hero in fiction
If you refer to an opera character, and on my tenor string, I could say that two of my favorites are Canio (Pagliacci) and Fausto (Berlioz, Gounod, Boito). On a broader spectrum, anime made me discover powerful characters, like those from Studio Ghibli (for example, Princess Mononoke).
What do you consider to be your greatest professional achievement?
That is something that is still in process. I have lived through each stage and I imagine and wish many more.
Contemporary artist that you are most excited to see or listen to
Unfortunately I prefer to hear singers from the past. Among them I have a special liking for Nicolai Gedda, Carlo Bergonzi, Leontyne Price, Fiorenza Cossotto, Callas, Tebaldi, for example.
The best city to experience culture
Actually any city or space that is aware of the importance of generating cultural instances for its inhabitants.
Any other art that you consider yourself a fan of?
The visual arts seduce and move me. Associated with this is the cinema, perhaps, that could stand out. Especially what in a very generic way is known as "auteur cinema."