CEAC offers online platform free with a selection of presentations of their artistic team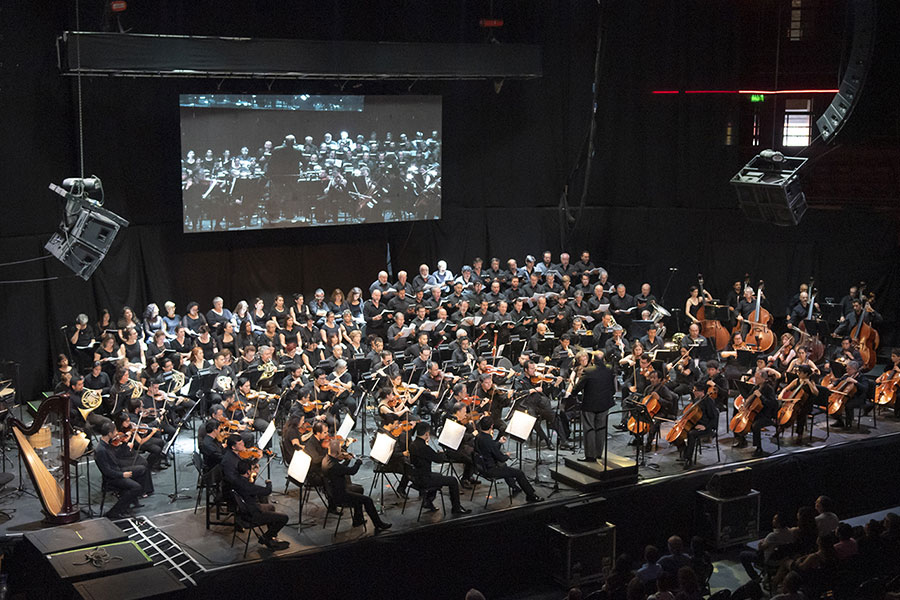 CEAC TV, space rotary transmission throughout the day, also includes interviews with directors and musicians, as well as chapters of radio program of the Symphony Orchestra, Con Cierto Oído, broadcast by radio Universidad de Chile.
With the aim of spreading culture in its most diverse forms and generating new communication spaces, as well as bringing music and art to the general public, the Center for Artistic and Cultural Extension of the University of Chile creates the transmission CEAC TV, launched in December 2019. Through itssignal ceactv.cl, this platform seeks to provide access to concerts and presentations of its artistic bodies – Chilean National Symphony Orchestra, Chilean National Ballet, Symphonic Choir and Camerata Vocal from the University of Chile – openly, free of charge and on a rotating basis throughout the day, from Monday to Sunday.  
Faced with the rapid advance of the Covid-19 in Chile, and in the face of measures such as the suspension of events and the call to stay at home, the platform becomes an opportunity to enjoy the best of music and culture in general. through the recording of great moments performed by the artistic bodies of the CEAC. 
Since the start of its broadcasts, the channel has had more than 9,000 visits. Among the contents offered in this space, full concerts of the National Symphony are included along with the Symphonic Choir and outstanding soloists, such as Carmina Burana and the great orchestral and choral moments of Richard Wagner at the Caupolicán Theater. Along with this, the public can access the Orchestra's presentations in Lima and Buenos Aires during 2019; the work Tierra Sagrada by the Chilean composer and bassoon soloist of the Symphony, Nelson Vinot; the Lyrical Gala offered within the framework of the summer concerts at the Quinta Vergara; the best of piano cycles; interviews with teachers such as Juan Pablo Izquierdo and the conductor of the Orchestra, Rodolfo Saglimbeni; as well as a selection of chapters from the radio program Con Cierto Oído, broadcast every Monday on Radio Universidad de Chile, among other content.
Regarding the contingency and importance of this space, the director of  CEAC, Diego Matte, points out that "it is a complex moment, where we believe it is extremely important to follow the recommendations of the authorities and health specialists, who have been emphatic in suggesting citizens avoid leaving their homes. " Likewise, it invites the public "to visit ceactv.cl, where we have available to all people – openly and free of charge – a large selection of artistic and cultural content. We believe that music and art can help us all cope better with this difficult situation. "