Bajo la Lupa: Interview with Thomas de Mallet Burgess, Director of New Zealand Opera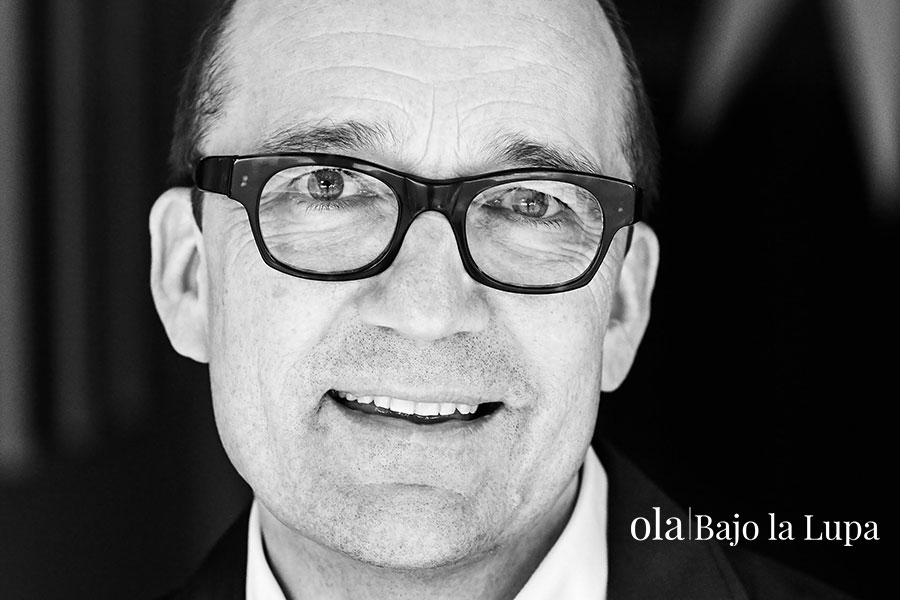 Interview with Thomas de Mallet Burgess, Director of New Zealand Opera 
By Ximena Sepúlveda
When was the New Zealand Opera created?
New Zealand Opera is the only professional opera company in the country. It was established in 2000, as a result of a merger between the former New Zealand Opera, based in Auckland and the Wellington National Opera. Another merger was established later with the Southern Opera of Christchurch, in 2012.
Starting with Aida in 2000, the New Zealand Opera has presented 451 operas, including 48 of the most famous and 30 on tours and opera festivals. In addition, we can add about 750 presentations to an audience over 730,000, including about 100,000 school-age children, adolescents and adults, through participatory work.
In recent years, the Company has been involved in countless activities. He has commissioned original works to New Zealanders. He has participated in festivals throughout the country, made regional tours and created co-productions with Opera Queensland, State Opera South Australia, Victorian Opera and the Seattle Opera.
Is this style of art popular in all media, or only a few?
New Zealand has a community rich in culture and love of the arts. Classical music has many followers, but like all cultural organizations, we are always looking for the best way to increase our participation to an audience that encompasses new demographics. The Company recently launched an Agenda with New Strategy.
The objective .-  Enrich the cultural life of Aotearoa, by experiencing opera and concerts that connect and inspire a reflection of our human condition.
What we want. –  Promote Aotearoa opera in such a way that it reinvents this artistic form, embracing socio-cultural identities and ensuring a permanent and vibrant presence of opera in New Zealand.
The values. – We love opera and celebrate the difference she and our artists make in our lives. We value creativity within this culture and honor the components of Tangata Whenua, our Pasifika people and the large and diverse communities.
Where there is artistic excellence, there is human dignity. We receive and respond to all of them. We are people with a goal, inviting and welcoming the participation of all those who share our purposes and ambition for a future of opera in Aotearoa. Our home is all of New Zealand.
The best way to approach it is to provide care for everything. We work as a team to achieve a greater victory. We collaborate with artists, practitioners and artistic organizations, with our partners and sponsors, together to create programs that cover all the diversity of our community and contribute to the development of opera in New Zealand.
Success is not the product of one, but of many. We present novel works, connected to the time and place where we live. The programs are well designed and produce a high standard that forces us to accept the challenge of exploring different opinions. The Nation of New Zealand is the stage. Feed the seed and it will bloom.
What measures do they take to attract youth to opera?
The New Zealand Opera has recently embarked on a strategic direction that is partially focused on expanding our audience. We not only want to bring young people, but also to attract audience more diverse, through programs that reflect the time and place where we live. Works related to the locality, are very important in the agenda. We have a well established system to represent this art to youth, as well as apprenticeship or internship programs, always in support of young talent.
Do you prefer traditional opera ?, or do you also offer contemporary works?
This year the New Zealand Opera will present four productions. The Marriage of Figaro, in large theaters, with the necessary space for traditional opera and three works in specific places. We will present Semele in Auckland, in the Holy Trinity Cathedral, with a baroque orchestra and joining the church choir with ours. We are currently rehearsing for a three-center tour with the 1969 work Eight Songs for a Mad King, in totally unusual places: a community center, ballet rehearsal room and a library. Later in the year, we will take my production of La Voz Humana, from Poulenc for audiences of 20 people in hotel rooms, all over the country. So we can say that we do present traditional and contemporary opera as well.
Are there indigenous composers?
There are many Maori composers, creating traditional music, popular genre and music classical. Dame Gillian Karawe Whitehead is one of the most respected composers in New Zealand and is affiliated with the iwi (sub-tribe) Ngai Terangi.
Several emerging opera singers would like to sing in New Zealand, but they can't get their agents to send them there. How can they get in direct contact with you?
We only stage an important production every year and hire as many New Zealand singers as possible. However, we also look for some international artists every year. They can contact us directly to our site web nzopera.com but should note that opportunities are very limited.
Do they present international auditions periodically ?, and how can they find out?
We have open auditions for the main roles and this happens once a year. It is announced on nzopera.com.
Do they have lyric singing competitions?
There are countless singing competitions, but they are not sponsored by the New Zealand Opera. Some only accept New Zealand singers, such as the Lexus Song Quest and the New Zealand Aria accepts New Zealanders and Australians.
Can opera singers complete their studies for a professional career or should they go abroad and to which countries?
The majority of young singers must complete a Bachelor of Music in some university in New Zealand and then continue their training in Europe or the United States, before starting their international career and come to visit to sing at home.
Who are the favorite opera composers in New Zealand?
As in many parts of the world, there is great affection for the most popular operas of composers such as Mozart and Puccini. We will continue to present these works, but we are also trying to incorporate works more challenging from different eras, while also commissioning new and fresh creations of local talent.
What are the best opportunities they offer to young singers?
Being an opera singer requires a very demanding career and the best way this Company tries to support them is through the Dame Malvina Major Foundation Studio Artist internship program. We work with a select group of young singers, to train them in all areas relevant to their career, not only voice and repertoire, but also financial management and advertising. While many will go to improve their studies abroad, some will have, who still having a lot of talent, opt for another full-time job, while developing their singing. We want to provide these young people with more elastic options in their career.