Theatre reopening: the cycle, Piazzolla 100 years begins at Teatro Colón in Buenos Aires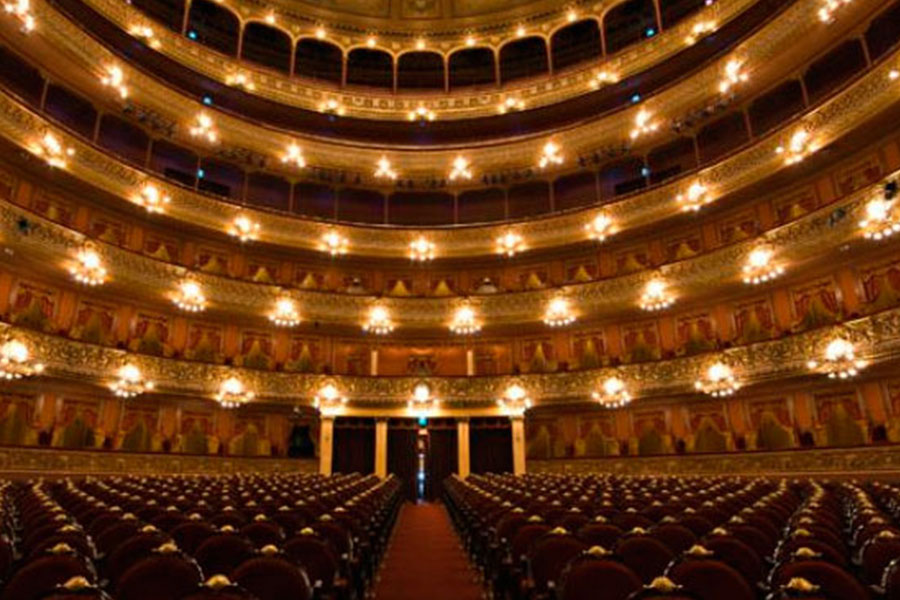 This tribute to the Argentine composer Astor Piazzolla will take place in the main hall of Teatro Colón from Friday 5th to Saturday 20th March. It will be possible to attend in person, with reduced capacity and in accordance with current health regulations. In addition, the concerts will be broadcast for free via live streaming.
The main stage of Teatro Colón will be the unique space to celebrate the work of the great Astor Piazzolla, together with the collaboration of the Astor Piazzolla Foundation, paying tribute from Friday 5 to Saturday 20 March. The work of the great composer and bandoneon player will be performed by exceptional artists, both from the academic and popular fields. Tradition and avant-garde, popular or academic, his music transcended any controversy and has made him the most represented and admired Argentine composer in the world, with Thursday March 11 being the centenary of his birth.
This weekend the first part of the cycle will begin this Friday, March 5 at 8:00 p.m. with a concert by the Resident Orchestra of Teatro Colón under the musical direction of Luis Gorelik, and will feature a solo performance by Juan José Mosalini (bandoneon), César Angeleri (guitar) Juan Pablo Navarro (double bass) and the Diego Schissi Quintet.
On Saturday, March 6 at 8:00 p.m., the Piazzolla Electric Project will take the stage of Teatro Colón, made up of Horacio Romo (bandoneon) Pablo Agri, (violin) Luis Cerávolo (Drums), Nicolás Guerschberg (Piano), Matías Méndez , (electric bass), Esteban Sehinkman, (synthesizers), Lucio Balduini, (electric guitar), Marina Calzado Linage, (percussion). Likewise, the singer Paula Maffia, and the saxophonist Yamile Burich will act as guests, with the special participation of Amelita Baltar.
Completing the weekend, on Sunday, March 7 at 5:00 p.m. it will be the turn of the Emilio Balcarce Tango School Orchestra, created in 2000 as a pedagogical program of the General Directorate of Artistic Education of the Government of the City of Buenos Aires. Under the musical direction of Victor Lavallén, the concert will feature Carlos Rossi, Trío Lavallén, Estigarribia and Cabarcos as guests and the special participation of Susana Rinaldi.