Marcelo Lombardero presents a modern version of Don Giovanni at Teatro Mayor of Bogotá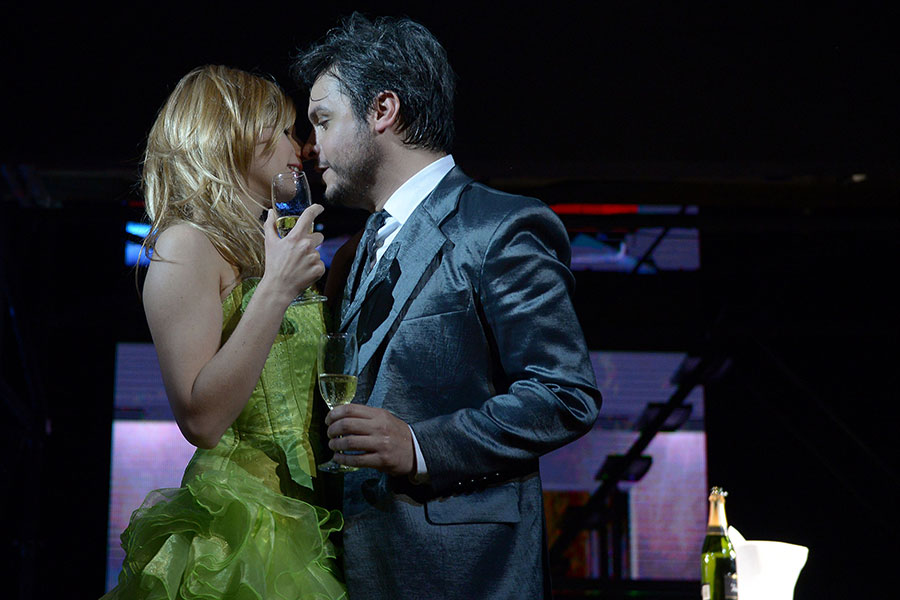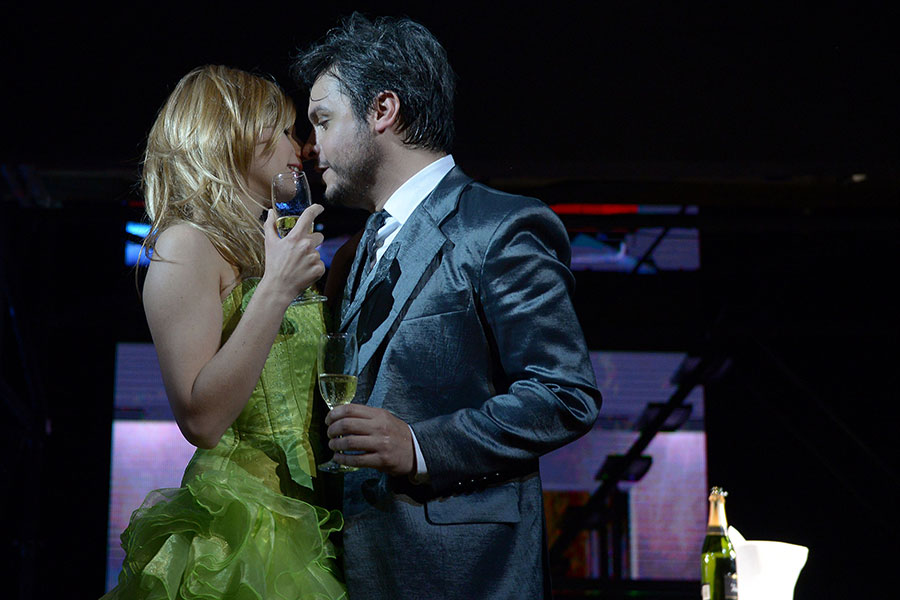 This co-production between Teatro Mayor Julio Mario Santo Domingo and Philharmonic Orchestra of Bogotá has the scenic direction of argentine Marcelo Lombardero, recognized by montages such as the Rise and fall of the city of Mahagonny, and the baton of mexican José Areán, one of the most outstanding directors of aztec country.
With a contemporary vision of Don Giovanni, Teatro Mayor Julio Mario Santo Domingo in co-production with Philharmonic Orchestra of Bogotá presents 3 functions this February 25, 27 and 29 of Mozart's classic. Esta version shows a new vision of the character Don Giovanni,a libertine bent on seducing women, and Leporello, his servant, who succor in their adventures. 
In a scenario fed with avant-garde elements such as video projections, this bufa opera is developed, which, according to Marcelo Lombardero, "is political, in the sense in which it portrays the social classes of the time".
With the musical direction of the Mexican José Areán, recognized for his work as a cultural promoter in his country and his work in a high range of activities that includes opera, cinema and musical production, among others, this assembly is also co-produced by Philharmonic Orchestra from Bogotá and the most prominent lyrical voices from Argentina, Colombia, Venezuela and Mexico.
"It is a great joy to be able to co-produce with Teatro Mayor Julio Mario Santo Domingo, one of the most performed works in the world, Don Giovanni de Wolfgang A. Mozart considered by the Danish philosopher Søren Kierkegaard as the most important work of art of the whole story, "said David García, general director of Philharmonic Orchestra of Bogotá.
At the end of the 18th century, Don Juan's character was known throughout Europe. Created by the Spanish writer Tirso Molina, this villain and hero first appeared in the tragic drama El Burlador de Sevilla. Together with librettist Lorenzo Da Ponte, who added elements of various versions of the myth to the text, Mozart created a piece that evokes the social structure of the time.
"To be faithful to that text is to resignify it, bring it to us and not explain it, but try to understand what Da Ponte and Mozart wanted to tell us: the idea of ​​consumption that consumes us, of constant seduction, of unbearable nihilism that is ours time ", says Marcelo Lombardero about the motivations of this new staging of the famous opera.
This assembly will be broadcast in Teatro Digital (www.teatrodigital.org) and on Facebook profile of Teatro Mayor on Thursday, April 2, at 8 pm Production will be available on the platform for 30 days. 
Mozart and Da Ponte: a legendary collaboration
The legacy of Wolfgang Amadeus Mozart (1756 – 1791) has resonated for many years. He was a child prodigy whose promise reached limits that nobody imagined. During his life he produced more than 600 works including 46 symphonies, 26 piano concerts and 17 operas of which six are still part of the main repertoire of theaters in the world.  
From serious opera to opera bufa, Mozart not only dominated the contemporary genres of opera, but took them to new levels, leaving the high road for composers of new generations. Likewise, his immortality in opera settled with his three great masterpieces: The Marriage of Figaro, Don Giovanni and Cossi fan tutte, works that were written in collaboration with Lorenzo da Ponte (1749 – 1838). 
In 1785, when Mozart met him, Da Ponte had been living in the United States. There he was the first professor of Italian literature in Columbia and founded the first opera house in the United States, which represented the first attempt to create a permanent American home for Italian opera; and the New York Opera Company, which lasted two seasons.