The zarzuela "La del manojo de rosas" closes the 2021 season of the Teatro Solís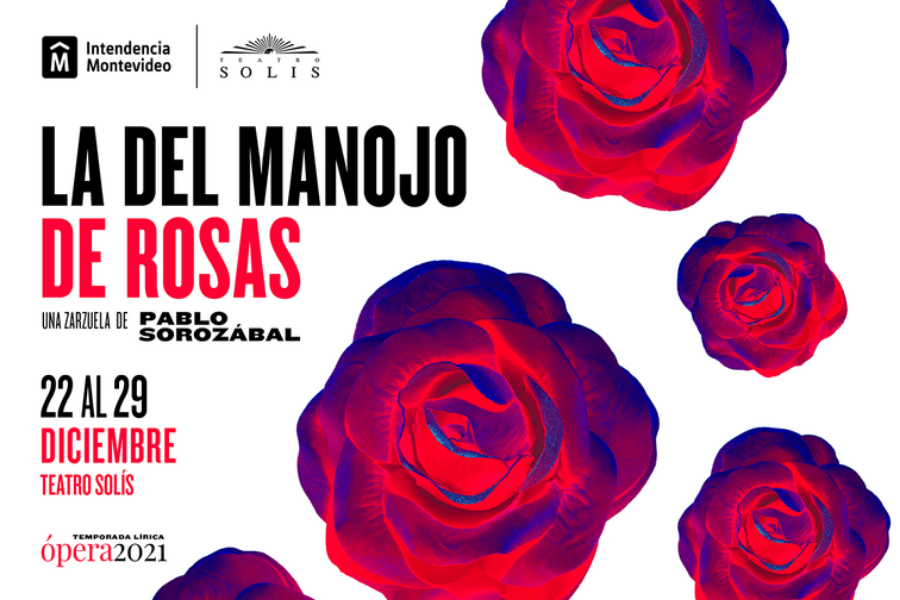 Pablo Sorozábal's work will be presented under the musical direction of Martín Jorge and the stage direction of Bárbara Lluch. The Montevideo Symphonic Band and the National Comedy together with the soprano Sofía Mara, a member of the Digital Scene platform, in the role of Ascensión and the baritone Alfonso Mujica as Joaquín.
For yet another year, the Solís Theater dresses up in zarzuela to close its lyrical season with more than 20 artists on stage, the stable casts of the Montevideo City Council and the artistic direction of international lyrical references such as Bárbara Lluch (Spain) in the stage direction, Urs Schonebaum (Germany) in lighting and set design by Nicolás Boni (Argentina). La del bunch of roses offers a show of excellent artistic composition to say goodbye to the year to the rhythm of zarzuela.
From Spain, Bárbara Lluch highlights the "comedy rhythm" and the "wonderful music" that Sorozábal's zarzuela presents. Lluch brings to Solís a vintage setting to represent and reflect a title that seeks to amuse and excite, and to give it "a bed in which we can all lie down and communicate knowing where we come from and where we are going".
Unique 6 functions. December 22, 23, 26, 27, 28 and 29, 20 hours.