The Community Opera is returning to the Cathedral in Spring 2022 with a world premiere, and we want you to join us.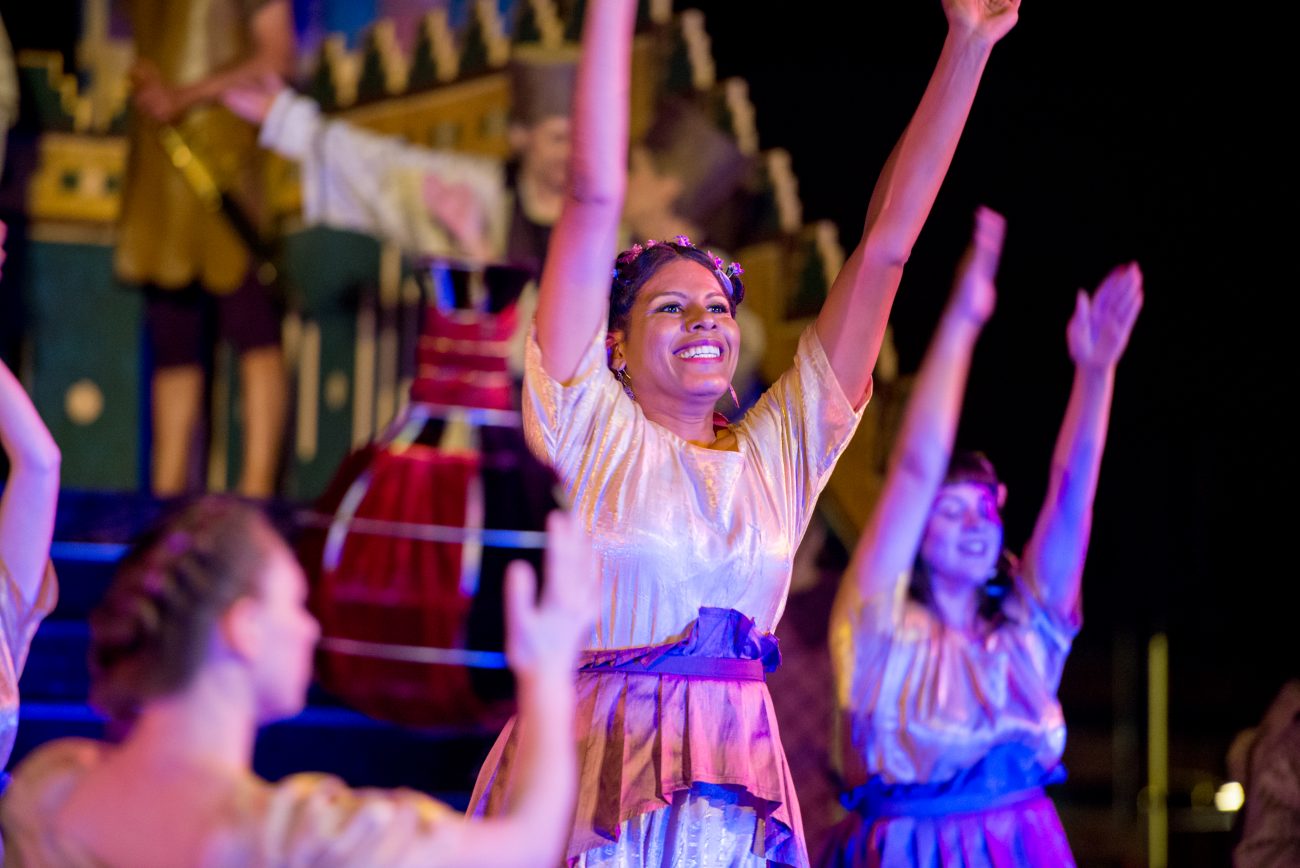 Every spring, we open our stage doors and invite aspiring performers of all ages in the Los Angeles community—including singers, dancers and instrumentalists—to perform along with LA Opera professionals in a fully-staged opera. And this time, we're inviting performers from all over the world to join us virtually. The community will come together under the baton of Richard Seaver Music Director James Conlon for two free performances of a world premiere opera at the exquisite Cathedral of Our Lady of the Angels in downtown Los Angeles on Saturday, March 19, 2022.
ABOUT THE OPERA – MORE THAN A WORLD PREMIERE
LA Opera commissioned composer and librettist Carla Lucero to write The Three Women of Jerusalem (Las tres mujeres de Jerusalén), an uplifting and motivating story based on the Passion narrative as depicted in the Stations of the Cross. The opera imagines the unnamed women who wept for Jesus on his way to crucifixion, showing the experiences of ordinary people sharing their compassion when confronted with evil. The story of the opera is drawn from the New Testament, but its themes of compassion and community are universal.
Not only will The Three Women of Jerusalem be a world premiere, it will also be the first by a female composer and the first Spanish-language opera to be commissioned by LA Opera for performances at the Cathedral.
But wait, there's more. Audience participation has always been a part of the Community Opera, and this production offers an even more collaborative experience. Singers from around the world—particularly from Spanish-speaking nations—will sing-along (virtually) with the congregational hymns. Angelenos who are unable to attend the shows in person can also participate by singing along at home. These global performances will be shown inside the Cathedral during the performance, bringing everyone together.
Have questions or want more information on how to participate? Click here or email us at Connects@LAOpera.org.