Jaquelina Livieri, Argentine soprano: "Art and the mind are the only possibility that the world has today to evolve"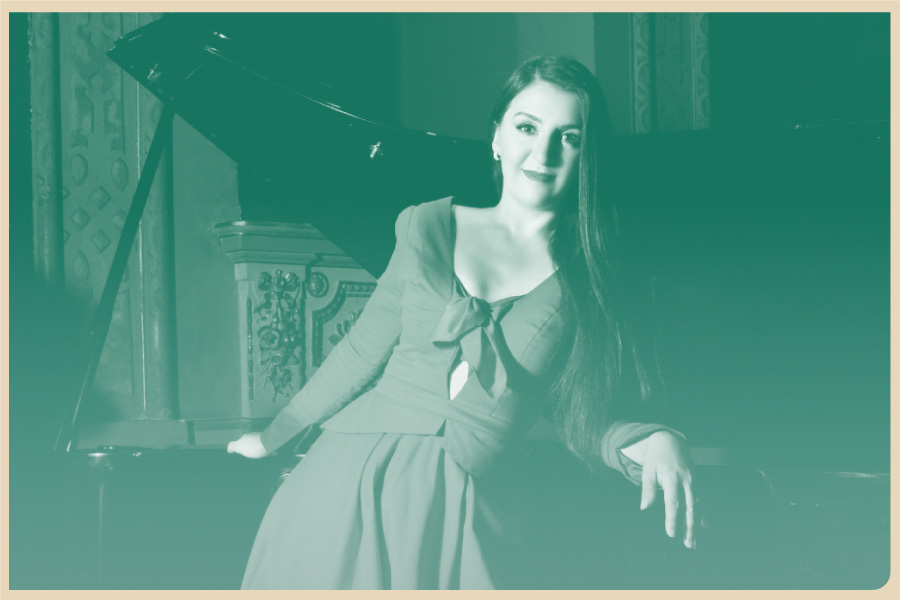 With a brilliant career in Argentina that has projected her internationally, the soprano, born in Rosario, confesses in this interview her early start in opera and the challenges she has had to face in the Latin American lyrical milieu. In 2017, Jaquelina accompanied the legendary Spanish tenor José Carreras – one of the "Big 3" – on his farewell tour. Now, the singer, recognized for her work in Giuseppe Verdi's repertoire, confesses that she loves the music of her country and that one day she dreams of singing an Argentine opera.
The Argentine city of Rosario is known as a nerve center of the culture of its country. It is not only the cradle of the Argentine flag and the so-called "rock nacional". The capital of the department of Santa Fe is also home to an inexhaustible artistic life and a heritage that is palpable in each of its streets, vibrant concert halls and theater and festivals that have maintained their own stamp for decades.
The lyric soprano Jaquelina Livieri is originally from this unique city. At the age of 16, she made her debut at the Rosario theater El Círculo. After graduating from the Instituto Superior de Artes del Teatro Colón, her career has spread to the most important stages in Argentina, participating mainly in coloratura roles and in the repertoire of classical composers such as Donizetti, Mozart and, of course, Verdi. .
Now, this soprano, a member of the Digital Scene platform, explains to us her arrival in the lyrical world, the creative process that follows in the preparation of her roles, the challenges to develop in the scene and, in addition, she leaves us a list of her artists and favorite works in the case of having to live on a desert island.
– What is your first memory with music? How did you approach her? Was there a special person who showed you this world? Do you remember the first time you went to a theater?
My first approach to music was at 9 years old. A classmate from school told me that in the afternoon, after school, a children's choir worked and that she was attending and if I wanted to stay. I asked my grandmother for permission that afternoon and stayed. That day the choir director tested my voice, made me vocalize and accepted me. The play she was teaching was the "Va, pensiero" from Verdi's Nabucco opera. From that moment my life was surrounded by music and opera.
– How has your culture influenced the performance of your work? Do you think that the origin of a person influences the ways of making art?
I don't know if I can talk about this issue on a global level, that is, because I am from Argentina, but I have always noticed a very big difference simply because I was not born in the capital of the country. On the one hand, in small cities it is more difficult to train and develop in this profession, at least in my country and at the same time this difficulty ends up becoming a great strength because it teaches you to value opportunities much more.
Throughout my life I have realized that many people who had to move from different provinces to the capital of the country managed to develop faster and better than those who were born there, as if there were an extra strength. Of course this is not a generality and like everything in life, there are also exceptions.
This clearly responds to origin as place. Now if we talk about the origin such as the family, experiences, social class, possibilities, etc., of course I can assure you that it influences what an artist can offer.
"Lyrical singing is not an exact science"
– How was your professional debut in the lyrical scene? What work or piece did you sing? Can you describe to me what you remember from that moment?
The reality is that I have started singing from so young that I cannot identify what that moment was when it could be said that I made my "professional debut".
I can mention two situations that made me realize that something was changing; one of them, the first time I performed as a soloist in a concert of the Rosario Provincial Orchestra, one of the most recognized organizations in the country, sung the work Le Roi David by Arthur Honnegger. The other was the first time that I was recognized in a singing contest, that day I became aware that I was going to work as a lyrical singer.
– What has been the main challenge in your professional development? How do you approach those difficulties or those challenges?
The main challenge is not to confuse the profession / work with life itself, to understand that it is part of life, a facet of it, but that we are not singers, we are people. That singing is our profession, with what we earn a living, which in turn gives us satisfaction because we are fortunate to work from what we like and that this is not "hard work" for us, but that it is not the only reason of our existence.
Another important challenge is to deal with the fact that lyrical singing is not an exact science, that it is not 2 + 2 = 4, that we will never be perfect, even if we try every day to grow, improve, progress. In this profession, even when you believe that you gave your best, there may be countless people who do not like your work, that although your work is optimal in a rehearsal, a function or a period of time, it does not mean that it will always be. , which leads you to feel that each time you are taking an exam to show why your work is worth it, so to get on this train of sensations our personal security must be very strong, otherwise, it destroys you.
"Humanizing the giants of the lyric has allowed me to be less hard on myself"
– Do you have any creative or preparation process for your lyrical roles? Could you describe it?
Yes. I like, first of all, to read the play, novel or whatever the librettist or composer relied on to write the opera. This allows me to know more deeply the text that in general in operas is summarized.
Then I write the translation of the entire opera on the score, beyond knowing some languages, I need to be able to see it written along with the music. Once this is done I feel for the first time to know my melodic lines trying to connect them from the first moment with the emotions that the text suggests to me. Then I connect with the accompaniment, first at the piano, I try to decipher what instruments those chords or lines are going to sound with to perceive if the text, the music, the emotions and that sound coincide.
Once this process is done with the whole score, I listen to a version made for the first time (I adore when I have to study a completely new score for my ears) and check if my study and my perception were correct, so I can go back to the score. so that it continues to evolve.
Then I start to do memory exercises, first making myself aware of which phrases are already impregnated in it and which are not. I try to put images to the latter so that they can be fixed. When the memory is there, I leave it a few days or weeks to mature in the mind. Then I take it again to actually start the final preparation in the theater.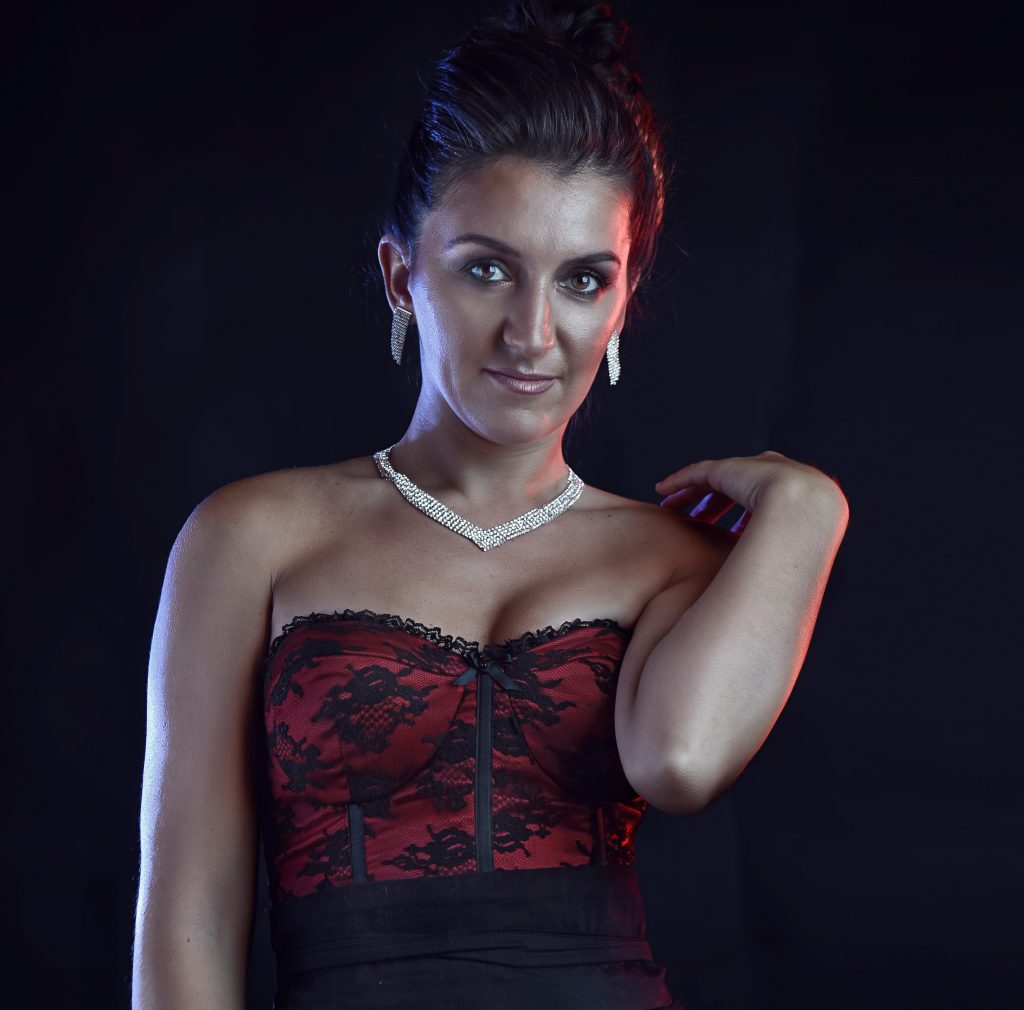 – What has been your favorite role or character to sing? What did you like the most?
My favorite character or rather the one who has given me the most satisfaction is Violetta, from La Traviata. On the one hand, because it is the role that I have sung the most and one can only love what one knows, and on the other hand, because the role offers a range of possibilities, both vocal and scenic, and the feeling at the end of singing is always one of gratitude and fullness.
-In 2017 you accompanied José Carreras on his farewell tour. How was that experience?
It was an experience that I never imagined in my life that I could live. Sharing the stage with one of the 3 legendary tenors, with one of those who popularized the lyrical art, who traveled the world singing, was an unforgettable experience and for which I will always be grateful to life for having chosen me to live it.
Also the fact of being able to get to know the person a little and not the singer, that being who despite his great career still shudders when he goes out on stage, still feels the adrenaline, still gets nervous, still feels that he has to "give examination", the power to humanize these giants of the lyric has allowed me to be less hard on myself.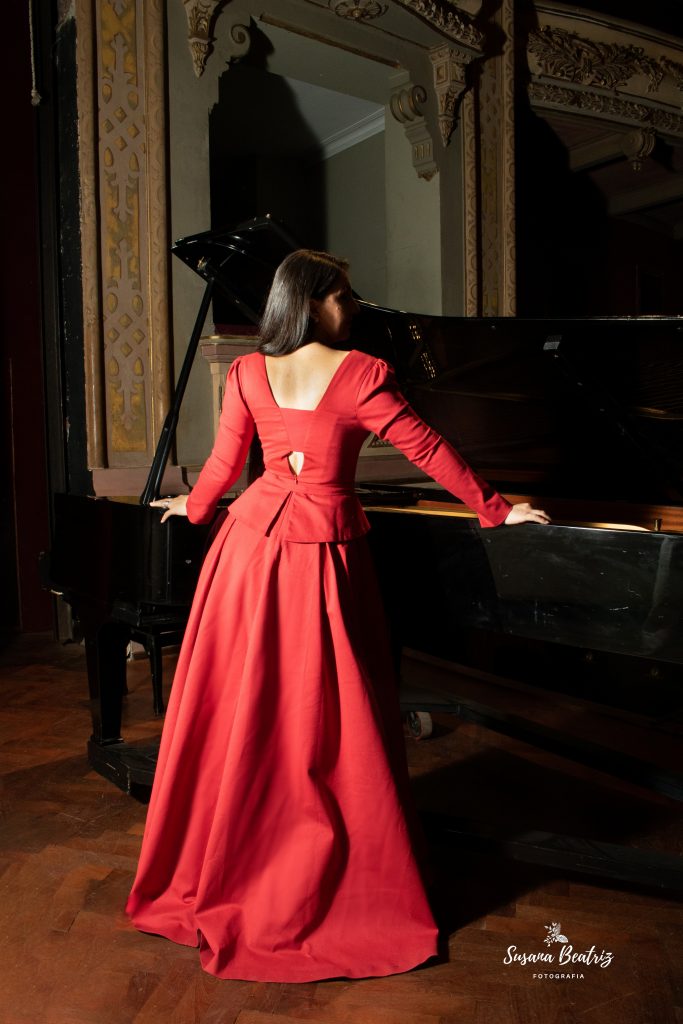 Art as a connecting mechanism
– What role can or should art have in the moments that we live today?
Art and the mind are the only possibility that the world has today to evolve. He who can recognize it passes grade and grows, he who does not, repeats and if there are many who repeat, the world stagnates and like everything that stagnates, rots.
– Now thinking about Latin America, do you think there is enough diffusion of Latin American opera? What could be done about it?
I feel that in recent years there has begun to be a greater diffusion of lyrical art in Latin America and more interconnection between their countries. Even so, I do not perceive that there is a growth of the genre or a greater professional operatic production. I perceive that there are more singers that emerge than the real job possibilities for all of them in our American continent.
– What is your diagnosis regarding how the Latin American environment has faced the challenges of the pandemic?
I understand that the question refers to the challenges of the pandemic to culture, theaters, the arts, etc. I feel that they have not had the tools to face this situation and that this has not allowed them to do much.
I understand how difficult the situation is and also all the particularities that each opera house can face, call it budgets, unions, governments, politics, health, etc.
But at the same time I consider that the responsibility is not exclusive to the theaters or "makers of culture", but also to the stillness in some sectors or places of their artists and the resounding silence of the public and it is to the latter that I award one of the most important roles: Isn't it the one who consumes art who should claim for its lack?
And this leads me to several questions: Did they really need it? Or did they just decide to "repeat grade"?
– What is your dream role? In what theater would you like to perform it? Who would you like to share the stage with? Is there a Latin American work that you would like to perform?
I don't have a dream role, but I would like to sing Juliette from Gounod's opera Romeo et Juliette sometime. Nor is there a specific theater or a person, the best place and the best cast is the one where you can make music and share.
I love the music of my country and I would like to sing an Argentine opera sometime.
– If you had to choose five composers, works, artists or records to live on a desert island, what would they be?
"Last 4 Songs" and The Knight of the Rose, by Richard Strauss
"The poem of love and the sea", by Chausson
"The lullaby for a blind child", by Virtú Maragno
"The first question", by Carlos Guastavino