Successful and praised Latin American premiere of Die Soldaten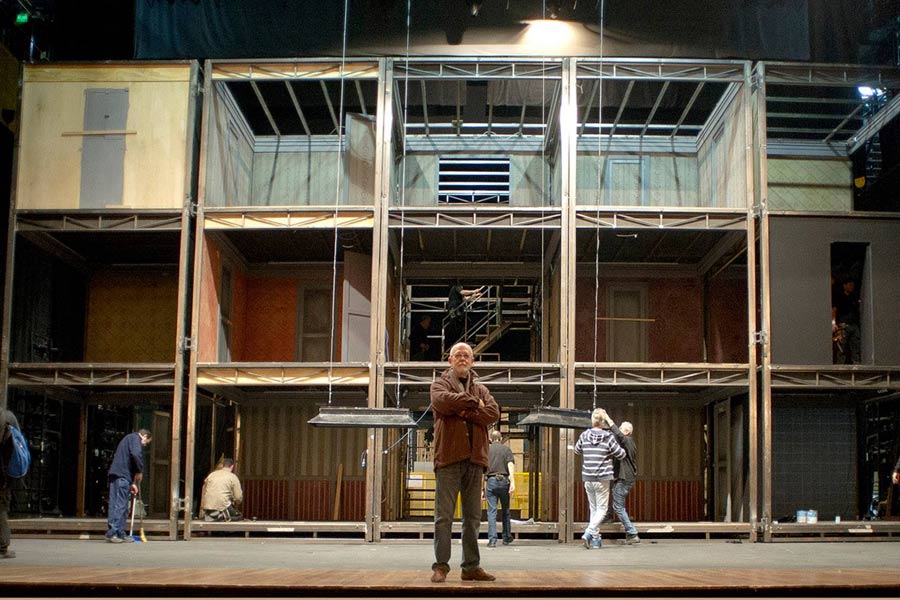 It is one of the most demanding and fundamental titles in the operatic repertoire of the twentieth century, a work that not any theater is encouraged to represent and that until now remained unpublished in Latin American stages. But the moment finally arrived, and Die Soldaten, from the German composer Bernd Alois Zimmermann, had his Latin American debut at the Teatro Colon in Buenos Aires, half a century after its world premiere. This assembly, developed over five functions, promised to be one of the musical milestones of the year internationally, and met expectations, since since the premiere on Tuesday, July 12, critics and the public have spared no applause and praise.
.
Based on a work written in the eighteenth century by Jakob Lenz, it is the only complete opera by Zimmermann, and premiered in 1965 at the Cologne Opera. The demands of putting it on the scene are not minor, which explains that although experts consider it an unavoidable piece in the evolution of opera throughout the last century, it is not scheduled so regularly outside Europe. It requires 16 solo singers, a huge orchestra including unusual instruments in the symphonic repertoire, and on more than one occasion its scenic action superimposes situations at the same time, also requiring the use of various multimedia elements in support of theatrical action. Undoubtedly, a challenge for those responsible for the staging, a team of Argentine artists led by the régisseur Pablo Maritano, along with the set designer Enrique Bordolini, the dressing room Sofía Di Nunzio.
.
The musical director at the head of the Philharmonic of Buenos Aires is Baldur Brönnimann, who has a wide range of international singers: Susanne Elmark (Marie), Julia Riley (Charlotte), Noemí Nadelmann (Countess of La Roche), Tom Randle (Desportes ), Leigh Melrose (Stolzius), Frode Olsen (Wesener), accompanied by the Argentines Santiago Ballerini (young count), Gustavo Gibert (Eisenhardt), Eugenia Fuente (mother of Stolzius), Virginia Correa Dupuy (Wessener's old mother), Nazareth Aufe (Captain Pirzel), Alejandro Meerapfel (Captain Mary), Luciano Garay (Captain Haudy), Christian De Marco (count Obrist) and Sergio Spina, Santiago Bürgi and Iván Maier incarnating three young officers. The scheduled functions are on July 12, 15, 17, 19 and 20; This last representation will be broadcast live via streaming and can be seen inside and outside Argentina.