Teatro Mayor and Ópera de Colombia present a new version of Il barbiere di Siviglia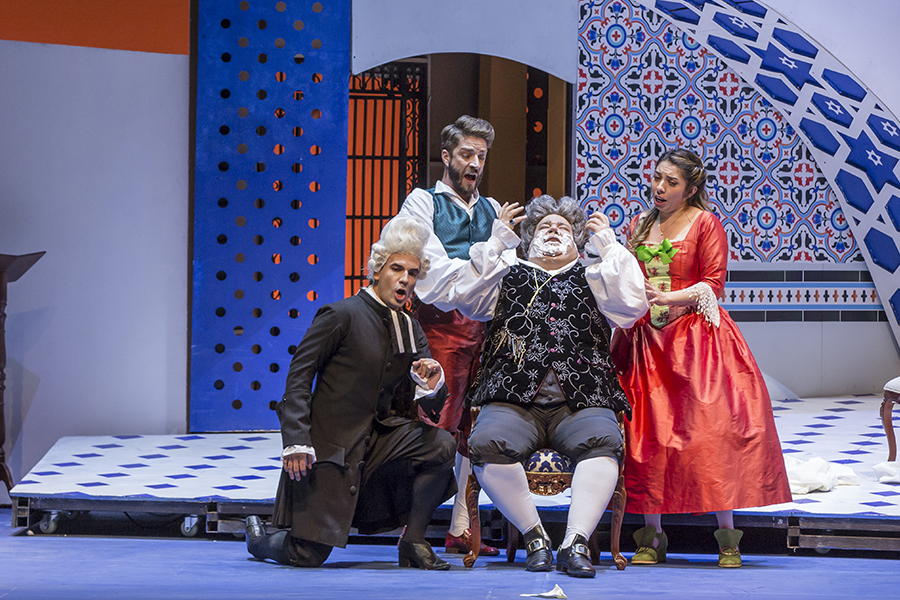 Il barbiere di Siviglia returns to Bogota in a new coproduction to celebrate the 25th anniversary of debut Valeriano Baritone in the Ópera de Colombia. With the direction of scene of the Colombian Pedro Salazar and the baton of Alejandro Roca. 
.
Il barbiere di Siviglia is a two-act bufa opera by Gioacchino Rossini with a libretto by Cesare Sterbini, based on the homonymous comedy by Pierre-Agustin Caron de Beaumarchais. This opera classic is presented at the Teatro Mayor Julio Mario Santo Domingo with musical direction by Alejandro Roca and the staging of Pedro Salazaand the Philharmonic Orchestra of Bogotá.
.
The Teatro Mayor Mayor Julio Mario Santo Domingo, in co-production with the Ópera de Colombia, celebrates with this production the 25 years of the debut of the baritone Valeriano Lanchas as Fiorello / Official in 1994. Lanchas will participate in this opera, but this time in the role of Don Bartolo, who sang at the MET in New York.
.
In this new production, Pedro Salazar will take the viewer to the streets of Seville, the public will find a fun setting full of color and movement. The scenic proposal has a strong presence of the Mozarabic element and is based on the concept of meddling and spying.
This co-production between the Teatro Mayor and the Ópera de Colombia is starred by an excellent group of Colombian singers. In the role of Figaro the Spaniard returns Borja Quiza in his star role. Thisproduction has the participation of the Bogota Philharmonic Orchestra and Choir of the Ópera de Colombia, under the direction of Luis Díaz Hérodier. 
.
Cast
.
The Count of Almaviva: Pablo Martínez (Colombia)

Don Bartolo: Valeriano Lanchas (Colombia)

Rosina: Paola Leguizamón (Colombia)

Figaro: Borja Quiza (Spain) 

Basilio: Sergio Martínez (Colombia)

Fiorello / Official: Jacobo Ochoa (Colombia)

Ambrogio : Julio Escallón (Colombia)

Berta: Sara Catarine (Venezuela)
.
The story has as its protagonist the Count of Almaviva, who seeks to conquer the heart of the beautiful Rosina, which is under the guidance of Doctor Bartolo. Figaro, who claims to be the most important barber in Seville, ends up helping the count to conquer Rosina through different costumes. Thus begins a fun story full of intrigues.