El ISA del Teatro Colón abre la inscripción a cursos de Pintura Escenográfica y Sastrería Teatral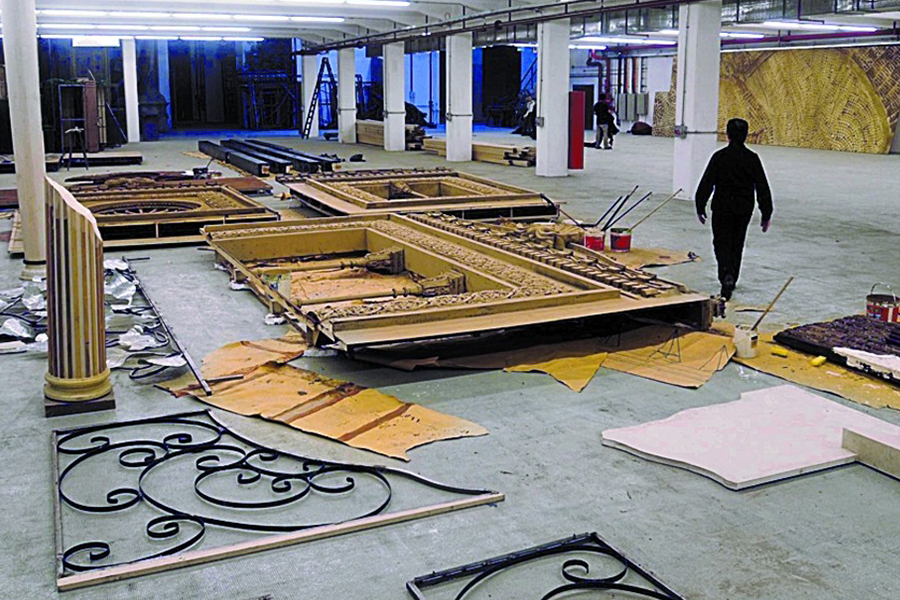 The course Scenographic Painting will be taught by Enrique Dartiguepeyrou, while the Theater Tailoring course will be in charge of Stella Maris López. Registration is open until Friday, August 16.
The Higher Institute of Art of the Teatro Colón, in the framework of the creation of the new Career of Scenic Arts, opens the registration for two courses to be held in the second four-month period 2019, from August 20 to November 29: one of Scenographic Painting and another of Theater Tailoring. They will be dictated by renowned Masters of the Teatro Colón, specialists in the field, Enrique Dartiguepeyrou and Stella Maris López.
To apply the knowledge, the courses have an academic project of application of the Institute itself, the opera Armida by Jean-Baptiste Lully, which will be represented next November at the Cultural Center 25 de Mayo.
Higher Chair of Scenographic Painting
By Mtro. Enrique Dartiguepeyrou
Monday through Thursday from 9.00 to 13.00
.
This course will deal in a theoretical and practical way the realization of theatrical curtains, from the technical drawing, the study of the perspective, the different techniques of the extension of the drawing, the interpretation of plans , perspectives, depth gradients, organization of realization times. Knowledge with notions of drawing and painting scenery, theory and laws of perception, light and its directionare alsoorn, chiaroscuro, concepts of vision, tactile and visual texturesexpanded.
.
Requirements
Submit a CV 

Demonstrate skills for drawing and painting, through studies or qualifications related to these activities (not exclusive).

Submit a portfolio of drawings, paintings and / or scenographic realization (not exclusive). It will be delivered once registered at the headquarters of the Institute, Av. Corrientes 1681. 

Maximum age: 30 years

Superior Chair of Theater Tailoring
In charge of Mtra. Stella Maris López
Monday from 15.00 to 19.00
.
This course aims to provide different tools and strategies in the work of performing costumes for Opera and Ballet productions, from the study of materials, different weaving techniques, hand sewn and machine, analysis of sketches and figurines, adaptation of existing costumes, preparation of ballet tutus.
.
Requirements
Submit a CV 

Have skills to sew by hand and machine.

Submit a folder of costumes (not exclusive). It will be delivered once registered at the Institute's headquarters, Av. Corrientes 1681. 

Maximum age: 30 years
For each of the courses abe held preliminary colloquium will with a jury that will select a small group of students who will begin classes at the second half of August.
.
Registration: Send the CV to isainscripciones@teatrocolon.org.ar with reference subject "Scenographic Painting Course" or "Theater Tailoring Course", as appropriate, plus the following information in the body of the mail:
Deadline for registration: Friday, August 16, 12.00