Costa Rica supports the career of young lyrical singers with recitals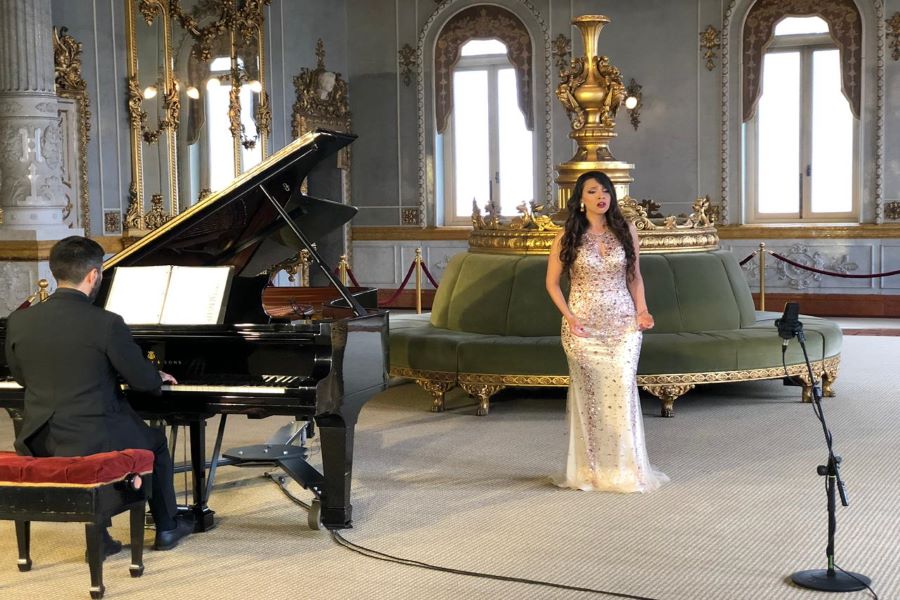 Six young singers grace the National Theatre of Costa Rica, show their talent and tell their experience from December 13 to 22 through Social Networks and TV.
Young lyrical singers from Costa Rica, is a production that aims to help the artistic promotion of singers who are starting their careers, they are; Gabriel Morera Morera, bass; Krysthel Hernández, mezzo-soprano; Gabriel Gudiel, tenor; Elsa Castro, soprano; Stephanie Toruño Casares, soprano and Alejandro Cardona, bass-baritone, accompanied by the pianist Daniel Chacón Navarro.
The work is a joint production of the National Theatre of Costa Rica, the National Lyric Company of the National Music Center and Trece Costa Rica Television. And it consists of recitals of approximately 15 minutes each that will be broadcast on December 13, 14, 15, 20, 21 and 22 at 8:00 pm through the Facebook profiles of the National Theatre of Costa Rica and the Center. National Music.
"With Young lyrical singers from Costa Rica, the participating lyrical singers are promoted nationally and internationally through various social networks and Channel 13. In addition, the dissemination will be made through" Here Culture "of the Center for Artistic Production and Cultural (CPAC) and the platform of the Latin American Opera Association, OLA, for its Latin American and European dissemination, of which the National Lyric Company is a member ", commented Ana Victoria Carboni, director of the National Lyric Company.
"The National Theater is grateful to make this alliance and to empower, through this program, young people who are growing in musical training. It has been a time of many challenges, however, we know that the inter-institutional union and joint work offers valuable fruits such as this production in which the lyric accompanies an entire country ", commented Karina Salguero Moya, director of the National Theater.