Co-production of Madama Butterfly between Teatro Mayor and Ópera de Colombia premiere in Bogotá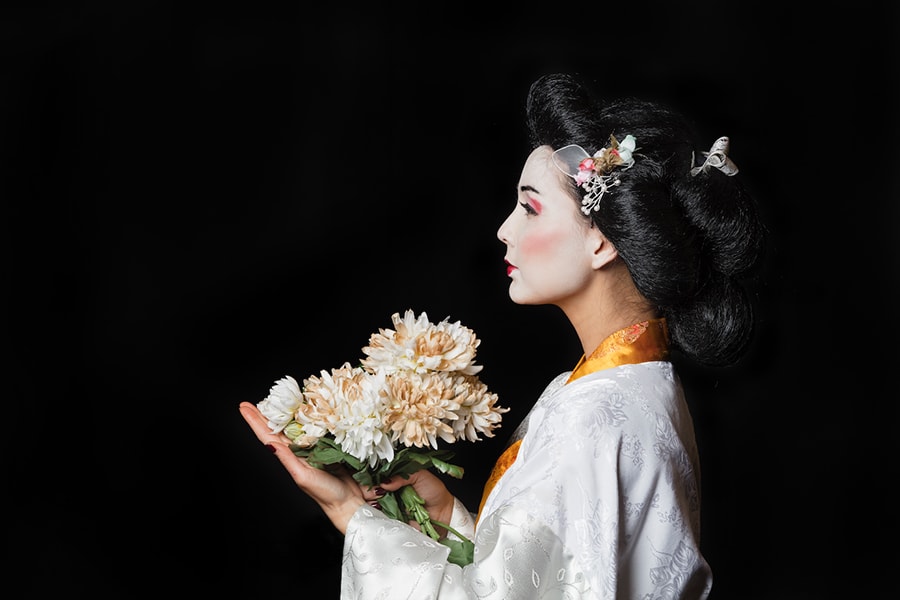 The production agreed during OLA annual meeting in Quito will be presented later at the Melico Salazar Theatre in Costa Rica.
We spoke with Alejandro Chacón, stage director.
Teatro Mayor Julio Mario Santo Domingo, in co-production with the Ópera de Colombia, will present this March the immortal love story, with the support of the Bogotá Philharmonic Orchestra and its Youth Philharmonic Fusion and the Choir of the Colombian Opera.  Rodolfo Fischer, who has already directed the orchestra and participated in productions such as Falstaff and Carmina Burana, will be in charge of the musical direction. The production counts an outstanding group of national and international singers, among which the Greek soprano Alexia Voulgaridou and the Colombian tenor César Gutiérrez stand out.
The coproduction was agreed during the last annual meeting in Ópera de Latinoamérica in Quito, Ecuador, where representatives of member theatres, as well as attending meetings and presentations, have the opportunity to exchange ideas, build new networks and generate projects.
The new co-production of Madama Butterfly will continue circulating within Latin America, presenting itself in Costa Rica in July of this same year. The production will be presented at Teatro Popular Melico Salazar, thanks to Compañía Lírica Nacional de Costa Rica, member of the OLA Network since 2018.


We talked with Alejandro Chacón, stage director of the opera, about the production, the scenography, the history of this opera and the importance of the genre.
How is the atmosphere and the aesthetics of this proposal that we will see in the Teatro Mayor?
This is the third staging of this production so they have rescued the platforms of the previous times, you just have to make the base structure. We have brought a painter from the Teatro Colón in Buenos Aires who is painting the panels that are in gauze, transparent. It's very simple, there are three lines of panels, with a cherry branch, that move on rails. Also in the background is Nagasaki Bay, which is where the story takes place and where the Butterfly house is. The costumes we have from previous occasions and fixing them for different singers is not a big problem.
What is the cast chosen for this occasion?
For this production we have a very good cast. We have a very good soprano, the Greek Alexia Voulgaridou, who is the person in whom the weight of this opera rests. We have a very good mezzo-soprano, the Turkish Asude Karayavu; a baritone that will make us cry quietly because he is very good, he is a great actor and with a good presence: the Uruguayan Marcelo Guzzo, who has already worked with us and one really believes him as the United States Consul. And we have César Gutiérrez as tenor, who is our Colombian star. He plays Pinkerton, who is the bad guy in the movie, and it's weird to see him as a bad guy, but he does it very well. (Meet the characters here)
What is opera for you?
Opera is a passion. If you are not passionate, better do not dedicate yourself to this. Opera is like an incurable virus that spreads the first time you see it, and it stays with you for life, and you do not want to stop seeing it ever. That's why I always say that people who say they do not like opera, it's because they did not see it. Moreover, it is not enough to see it by video, it is necessary to see it live in the theater. You listen to those singers without a microphone, that music reaches you to the soul, as it does not come to you in any other way. The video is to the opera what the virtual sex is to the sex: yes, one gets excited and everything, but it is not the same. The opera produces things that only occur at that level. It makes you laugh, it makes you cry.
Why the public can not miss Madama Butterfly?
First of all, we do not live in New York, where there are six performances per week for four months. Here [atTeatro Mayor] there are three performances, twice a year, and no more, and if you missed that you will play if you want to see opera. And that goes for Madama Butterfly, and for all operas. It's incredible, Bogotá is a city with nine million inhabitants and only about four thousand privileged people will be able to see this opera, so as a percentage of the population it is very low. So the privileged four thousand who can see the opera, please do not miss it. It is a crime against humanity to lose it.
And second, because it's a wonder. They will cry, they will enjoy, they will remember him for life. He who has never seen opera, will fall in love and will always return. And for those who have already seen it, it is going to be an excellent version compared to those you already know.