"Colombia is Opera": The Colombian Opera celebrates 45 years of existence with a unique concert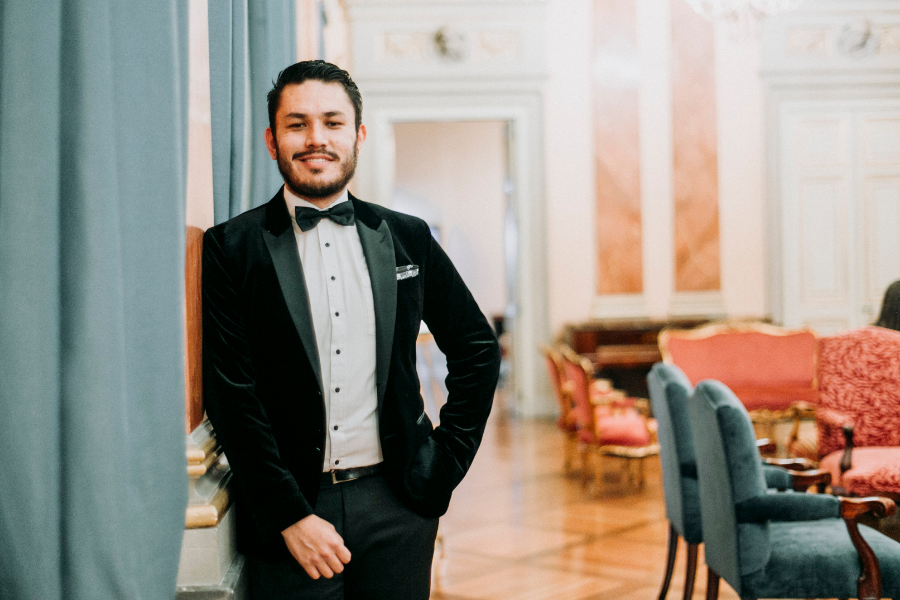 Next Saturday, October 2, at the Cafam theater, the Colombian tenor Christian Correa, member of Escena Digital, and the soprano Laura Gomez will participate in the celebration of the 45 years of the Colombian Opera.
This year Ópera de Colombia celebrates 45 years working for Colombian lyrical art, a work that has been consolidated in recent decades thanks to the hard work of the Camarín del Carmen Foundation, which has already been in existence for 3 decades.
To celebrate this event, a concert will be held with the most important pieces in the history of opera. This concert will be presented next Saturday, October 2 at 7:00 p.m., which brings together five outstanding Colombian lyrical singers: the tenor Christian Correa, member of Escena Digital who has won several of the most important competitions, including: second place in the youth category in the National Singing Contest, the Scholarship program of the VII Cartagena International Music Festival, the Carolina Foundation Scholarship to continue their postgraduate studies at the Liceu Conservatory of Barcelona, ​​under the direction of Eduarda Gimenez, and, the call for Young Interpreters of the Bank of the Republic.
For her part, the soprano Laura Gómez, finalist of the call for Young Interpreters of the Banco de la República, and in 2019 finalist of the Bogota City Singing Award and later winner of the XVIII Contest of Young Soloists of the Cali Philharmonic.
Accompanied on the piano by maestro Felipe Calle, they will offer a repertoire with opera arias, which includes pages by Rossini, Verdi, Massenet, Puccini, Mozart, among others. A musical journey through the great moments of opera
This concert will also be broadcast on the Túboleta Play platform.
Since the inauguration of the Cafam Theater, the Colombian Opera has presented four Seasons of Opera on this stage, made up of the presentation of 10 opera titles in more than 60 performances.
Coordinates
Date: Saturday, October 2
Time: 19:00 hrs.
Place: Cafam Theater, Bogotá, Colombia
More information: visit the following link.
If you want to know more about Christian Correa's career, visit his Escena Digital profile here.