Betty Garcés performs in concert with the National Symphony Orchestra of Colombia under the direction of Alejandro Roca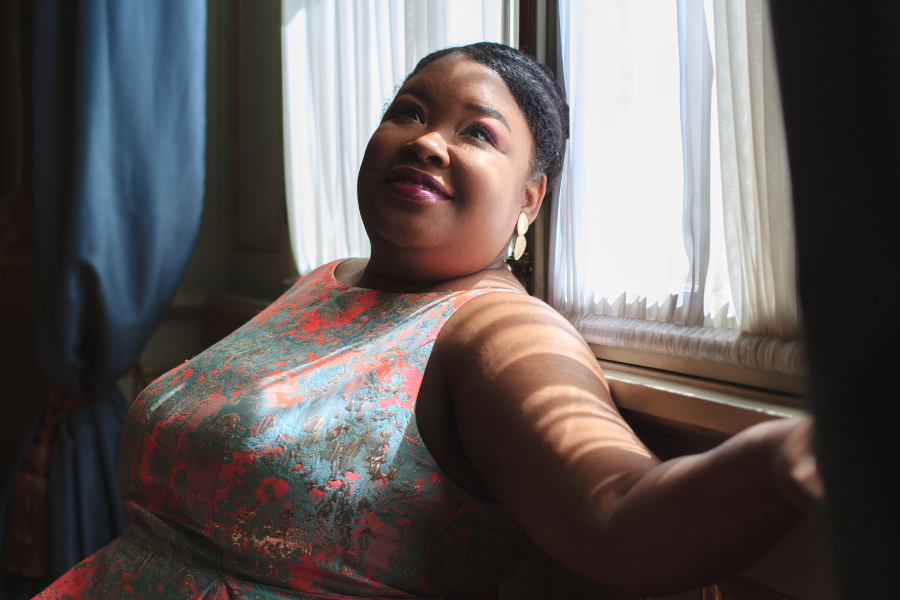 Next Wednesday, July 28 at 8:00 pm, the lyrical singer Betty Garcés, a member of Scene Digital, a native of Buenaventura, with a brilliant international career and recently named as one of the 50 Creative Forbes 2020, will perform in concert together to the National Symphony Orchestra of Colombia to perform, under the baton of Alejandro Roca, works by composers such as Giuseppe Verdi, George Gershwin, Xavier Montsalvatge and Richard Rodgers, on the stage of the Julio Mario Santo Domingo Theater of the city of Bogotá.
Featured in 2020 as one of the Forbes Creatives, currently, the lyrical singer Betty Garcés is part of the international collective movement Opera for Peace, as one of its emerging artists. She is a fellow of the RWLE Möller foundation and is the creator of the activist, artistic and creative collective Point of Difference, both based in Germany.
Other works that will complement the evening's program, and which will be performed only by the National Symphony, are the Overture to Nabucco and the Prelude to La Traviata by Verdi, the Variations on a theme by Bizet by Colombian Jaime León and the Overture to West Bernstein's Side Story.
This special concert will be directed by maestro Alejandro Roca, also an artist present in Digital Scene, a specialist in the Colombian lyric scene, and who has been musical director in productions such as the zarzuela Los Gavilanes by Jacinto Guerrero, together with the Colombian Opera Choir. and the National Symphony Orchestra of Colombia (2018) and the opera La Cenerentola by Gioachino Rossini, with the Youth Philharmonic Orchestra of Bogotá (2018), among others. It is worth noting that Roca has collaborated over the years with directors such as Gustavo Dudamel, Rinaldo Alessandrini and Andrés Orozco-Estrada, among others.
We invite you to learn more about Betty Garcés and Alejandro Roca, visiting their profiles in the Digital Scene Artists section.
Coordinates
When is the concert: Wednesday, July 28, 2021
Time: 8:00 p.m.
Place: Julio Mario Santo Domingo Theater of Bogotá
Tickets: available at Tuboleta, at the Theater box office and at www.teatromayor.org >> https://bit.ly/36zs0TU