6 Self-Care Tips for Artists in Uncertain Times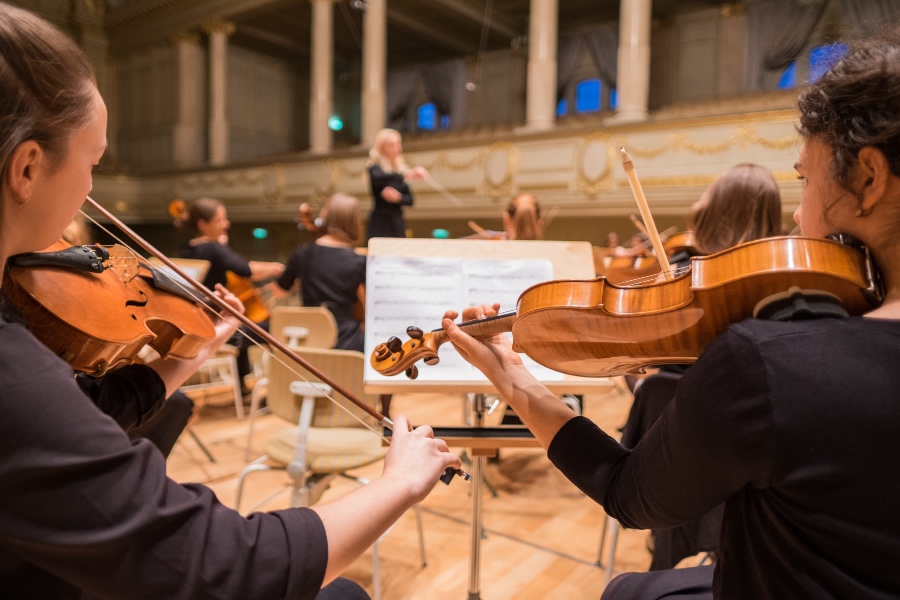 Within the framework of the Ciclo Escena Artistas, the psychiatrist Daniel Martínez, director of the Instituto del Bienestar and the psychologist Leonor Corada, expert in positive education at the Instituto del Bienestar (organization based in Argentina, Brazil, Chile, Colombia, Ecuador, Mexico and Venezuela), shared with the attendees 6 practical tips for self-care, especially during this time of uncertainty. 
You can review them below:
1. Incorporate emotions that make you feel good
It is proven that when we incorporate positive emotions, they help us feel better both physically and mentally. Here it is necessary to make a conscious effort to install emotions such as hope, optimism or solidarity, but how to include them? In various ways: it can be by remembering moments in which these feelings have been experienced, thinking ahead about positive things that one wants to happen; and the most effective, including in the present activities that generate these emotions that produce well-being, such as expressing affection, laughing or carrying out an act of solidarity.
2. Learn to deal with a crisis
Some tips for this are:
Have a positive vision of the future
Avoid learned helplessness
Keep the sense of humor
Set short-term daily goals
Give meaning to what is being lived
Develop strengths
Remember that we are invulnerable, but we have unimaginable potential
3. Savor the present consciously
It is important to take the time to consciously enjoy the present, especially in these moments. It is not necessary to carry out big actions; reading a book, eating your favorite dish or laughing with a friend is enough, you just have to make sure you are really there. 
4. Work on your strengths and virtues
It is very common that when we are asked about our weaknesses, we can define them immediately, but when we are asked about our strengths, it is more difficult for us to elucidate them. As we live in a culture focused mainly on what needs to be improved, rather than where one does things well from. But it is important to become aware of this and try to change the way you express yourself, concentrating mostly on the virtues, both your own and those of others.
To learn more about qualities, there is a test called "The 24 strengths of character model" that helps to discover what are our greatest virtues as a person. You can find it in the following link.
5. Look for positive networks
Forming a network is in itself a space for self-care. Sharing with people around us is excellent therapy.
6. Have an emotional kit
Just as we have a medicine cabinet with medicines for physical ailments; With simple things you have on hand at home, create your own emotional medicine cabinet. Include everything that makes you feel good and calm, occupying the different senses. For example, a chocolate, a soft pillow, the smell of lavender, sounds of the sea and relaxing images.
Everything that disconnects you from the bad times is something positive.
In addition, during the talk a practical exercise called The Calm Remider was carried out, which seeks to make us aware of our body and know how it is.
Next, we leave you the complete conversation in case you want to do the exercise and find out what other things were discussed: