Cultura en casa: The digital season of Teatro Colón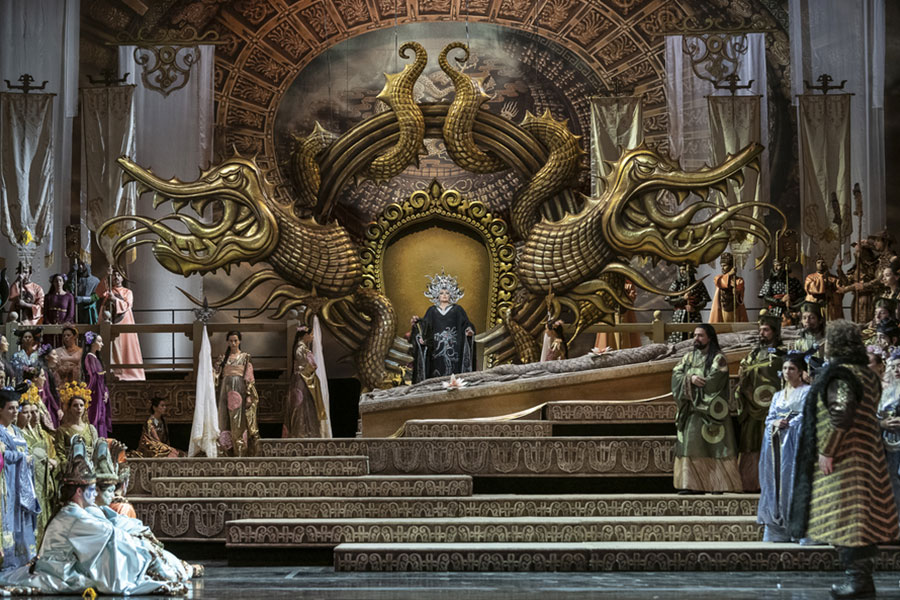 Buenos Aires Philharmonic Orchestra, ballet Swan lake and a lyrical recital by the tenor Juan Diego Flórez, will be the three new proposals that can be enjoyed by this new digital program created by the Ministry of Culture of the City of Buenos Aires.
In the framework of the Culture at Home program, a website that brings together all the cultural content of the City in one place, the Teatro Colón announces the three new shows that will be available through www.buenosaires.gob.ar/culturaencasa.
Also, all these contents can be found on the official website of Teatro Colón by entering www.teatrocolon.org.ar, as well as on its official social networks.
Teatro Colón is also part of OLA (Ópera Latinoamérica), a non-profit organization that groups Ibero-American opera theaters whose mission is to spread and promote lyrical art in the region. On the official page of OLA, entering www.operala.org, you can find all the news about the transmissions and the links to enjoy them.
In the first place, on Sunday March 29 from 8:00 p.m., the 13th subscription concert 2019 of Buenos Aires Philharmonic Orchestra will be seen, under the musical direction of the maestro Enrique Arturo Diemecke and with the pianist Lilya Zilberstein as a guest soloist. The music program is composed of Rhapsody on a theme by Sergei Rachmaninov's Paganini and Anton Bruckner's Symphony No. 9 in D minor.
On Sunday April 5 at 8:00 p.m., it will be the turn of Swan Lake, the classic ballet by Piotr Ilich Tchaikovski that was performed by the Stable Ballet of Teatro Colón directed by Paloma Herrera during the 2017 Season. This work in two acts he has the choreographic version of Mario Galizzi based on the originals by Marius Petipa and Lev Ivanov and musical direction by the teacher Darío Domínguez Xodo at the head of the Buenos Aires Philharmonic Orchestra.
While on Sunday April 12 at 8:00 p.m., you can enjoy the lyrical recital starring Juan Diego Flórez, one of the most recognized tenors worldwide and who passed through the stage of our first coliseum during the Season 2018 to sing some of the most celebrated works by Mozart, Donizetti, Verdi, Massenet, Puccini and Gounod, in the company of the pianist Vincenzo Scalera.
The objective of Cultura en casa, which will be gradually nourished by content, is to maintain the culture present in each house online and free of charge, centralizing all its offerings through a single digital ecosystem.
Connect to the broadcast on any of the following platforms:
Teatro Colón Web site
Facebook Teatro Colón
YouTube Teatro Colón