Auditorio Nacional del Sodre announces the opening of registrations for the 2021 courses of its National School of Artistic Training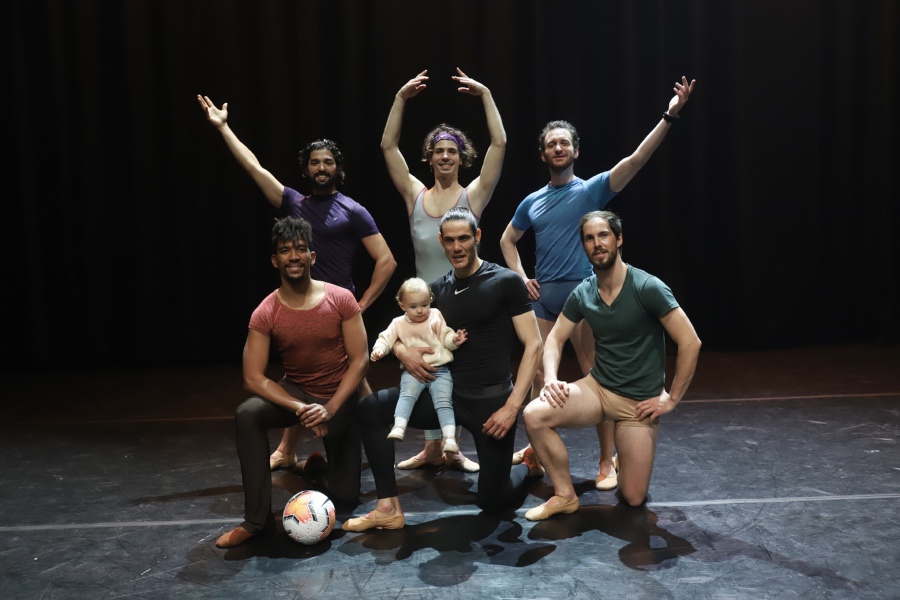 Through a campaign starring the soccer player Edinson Cavani, the National Auditorium of Sodre in Montevideo announced the opening of registrations for the 2021 courses of its National School of Artistic Training of Sodre (ENFAS).
"Football and dance are much more similar than people imagine", thus begins the commercial that seeks to promote the participation of more children in ballet and that in less than 24 hours exceeded one million reproductions, through the institutional networks of Sodre and Cavani himself.
The campaign is supported by a strong conviction that is reflected in the words of one of Uruguay's great sports figures: "I believe that the most beautiful thing a boy or girl can have is a dream to be achieved. And we, as adults, have to support them to get there".
This vision is complemented with the intention of changing the way in which society understands the discipline, which, beyond being playful, can represent a solid professional career, and stimulate children who wish to develop their artistic vocation.
The objective of encouraging the attendance of children at Enfas, responds to the fact that currently, of the total enrollments received for ballet courses, less than 10% correspond to children. At the level of all the formations, of the 440 students between the ages of 6 and 37 who attend Enfas, only 102 are male.
The spot was achieved thanks to the collaboration of the directors Carlos Amgelio and Matías Ameglio (Salado producer), Juan Miguel Herrera (creative director of the Plataforma agency) and Luciano Superville, who was in charge of the soundtrack.
The campaign quickly attracted international attention, being replicated by the media in America, Europe and Asia, in addition to being shared by important personalities from the cultural, sports and political fields, including President Luis Lacalle Pou himself.
About ENFAS
The National School of Artistic Training of Sodre is a public institution where professionals in the field of dance and lyrical art are trained for free.
Its objective is the development of artistic skills through active teaching that encompasses both technical knowledge and ethical values ​​that enable the graduate to function in the professional artistic field.
This institution includes the National School of Dance in its four areas: contemporary dance, folklore, tango and ballet, and the National School of Lyric Art. It also includes the Sodre Youth Folkloric Ballet.
ENFAS, in addition to its headquarters in Montevideo, has three others in Canelones, Florida and Maldonado (Ballet Area) and Durazno (Folklore Area).
Registrations are now available online, through www.sodre.gub.uy