10 questions with Marcela Chacón, soprano from Mexico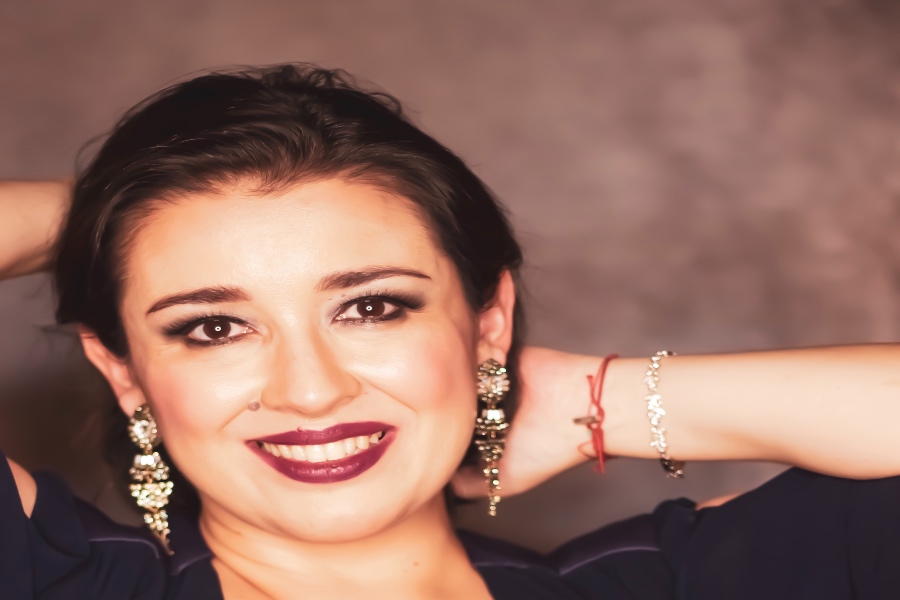 The Mexican soprano Marcela Chacón, studied singing with Eva Klietman-Bartfai in Austria, Ramon Farías and Arturo Nieto in Mexico. With the National Opera Company in Mexico Micaela, Manon, Gilda, Violetta, Musetta and Rosalinde have sung. In addition, he has worked in other countries such as Italy, the Czech Republic, Slovakia and Colombia.
Her repertoire includes Carmina Burana, Misa Solemnis, Ninth Symphony, Stabat Mater by Rossini and Dvořák, Exultate Jubilate, and Requiem by Mozart, among several others.
Have you always wanted to be an opera singer?
I wanted to be a ballet dancer, violinist, pianist, singer, painter and skater haha, but one day I heard a soprano sing the Semper Libera live and that's it! End of story!
What do you like most about this art?
I like that, even if people do not know about music or do not know anything about opera, you can transport them to other times, awaken feelings, emotions and many times even help "heal" something or everything through song and music.
Favorite show
"La Bohème" and "The Phantom of the Opera".
Composer or songwriter you could listen to every day
Tchaikovsky and Faurè.
Favorite theater
In which he is singing hahaha
Heroine or favorite hero in fiction
Pocahontas and Superman
What do you consider to be your greatest professional achievement?
I believe that being able to work doing what I love the most in life is my greatest achievement.
Contemporary artist that you are most excited to see or listen to
Anne Sofie Von Otter, Ella Fitzgerald and Sting.
The best city to experience culture
All! I believe that each city has its own cultural environment and it is up to us to promote it so that more people get closer to art in all its expressions.
Any other art that you consider yourself a fan of?
Painting and Culinary Art.