Sonya Yoncheva is presented for the first time in Mexico and South America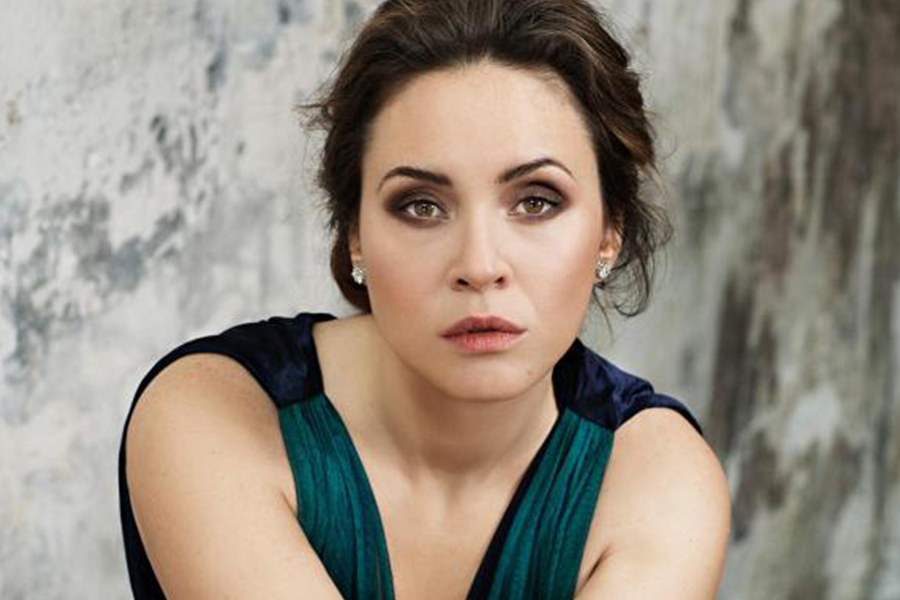 The outstanding Bulgarian soprano will perform the classics of Puccini and Massenet at the Lyrical Gala of Teatro Bicentenario de León, México and at the VIII Anniversary Festival of Teatro del Lago Frutillar
.
Sonya Yoncheva, one of today's most important sopranos will debut in Mexico with the Mining Symphony Orchestra at Teatro Bicentenario de León on November 15th, along with the guest director, Domingo Hindoyan from Venezuela.
.
On her presentation in Mexico she says, "I am very excited to debut in Mexico. I have many friends in your country and I am very happy to sing very beautiful pieces of Massenet and Puccini under the baton of Domingo Hindoyan in Mexico City and in León. See you there!".
.
The recital will include arias by Le Cid, Manon and Thais; Le Villi, Manon Lescaut, La Boheme and
Madame Butterfly by Puccini and many other surprises.
.
Two days later she will debut in South America when she appeared in the eighth version of Teatro del Lago de Frutillar Anniversary Festival, Chile.
.
The acclaimed Bulgarian soprano, Sonya Yoncheva, will go on stage at Espacio Tronador on Saturday, November 17, along with the renowned accompanist pianist, Antoine Palloc. At the peak of her career, Yoncheva is the winner of the First Prize and Special Prize of the Operália de Plácido Domingo contest in 2010; and it has been presented with great success in the Operas of Vienna, Berlin, Paris, London and the Metropolitan of New York. During his recital in Chile, he will perform works by J. Massenet, G. Puccini and A. Catalani, reviewing iconic pieces from the operas Madama Butterfly, Don Quixote and La Bohème, among others. The Frenchman Antoine Palloc, on the other hand, will take advantage of his visit to Teatro del Lago to share his knowledge and contribute to the training of Chilean accompanist pianists, offering a master class for musicians who want to orient themselves along this path.
.
"The great artists like Sonya Yoncheva are inspiring, not only for those who love opera, but also for the public that seeks to get excited with an artist, with the depth of the musical experience that this can give. We are honored that this magnificent soprano enhances our stage by marking her debut in South America at Teatro del Lago, "explains Carmen Gloria Larenas.
.
ABOUT SONYA YONCHEVA
She studied in her native Bulgaria and in Geneva, Switzerland and has received many operatic awards in her country and in Europe. Highlights the first place in Operalia 2010, contest organized and supervised by Maestro Plácido Domingo. Additionally, in 2015 she received the ECHO Klassik Award as Singer of the Year.
.
The soprano has performed at the most important opera houses in the world such as the Staatsoper Berlin where she currently sings Medea de Cherubini under the baton of Maestro Daniel Barenboim; Metropolitan Opera House in Tosca and Luisa Miller; Royal Opera House in London; Teatro alla Scala in Milan; Opera de Paris, etc-.
.
Her commitments this season include concerts in Switzerland; Iolanta and Otello at the Metropolitan Opera House in New York, concerts in Hungary, Monaco, Germany; Tosca at Opera Bastille in Paris; Norma in Munich, among others.