Teatros Latinoamericanos se presentan en la conferencia anual de OPERA America en San Francisco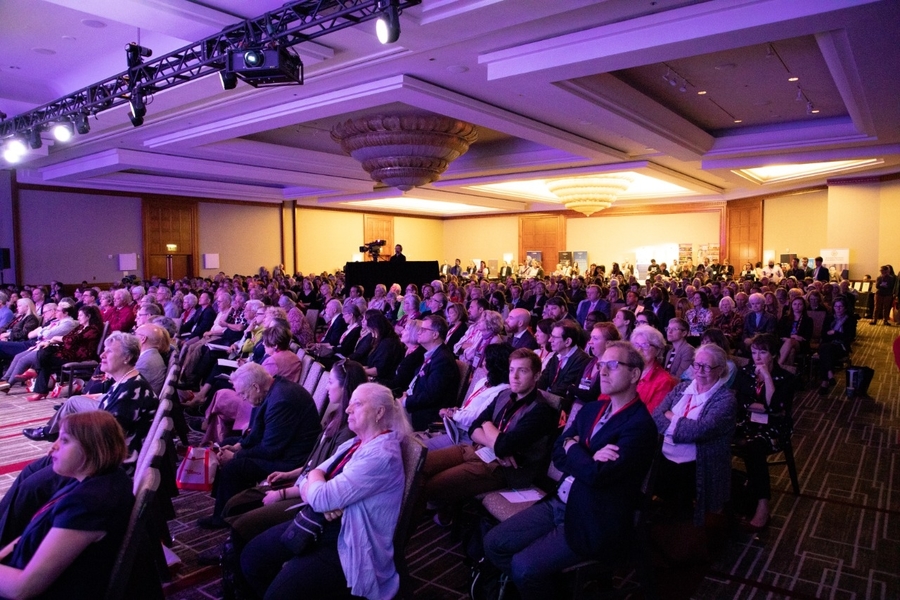 The 49th edition of the annual OPERA America meeting was held between June 12 and 16 in San Francisco. The event was attended by representatives of Teatro Colón de Buenos Aires, Festival Amazonas de Opera, Fundación Ibáñez Atkinson, Teatro Nacional Sucre and The Nu Opera.  
.
Thanks to the partnership with OPERA America, representatives of the OLA Network were able to attend and exhibit at one of the most massive opera meetings in North America. On behalf of Teatro Colón in Buenos Aires, its Artistic Programming and Production Director, Maestro Enrique Arturo Diemecke attended and presented the work and season of the Argentinian theatre. Also in the delegation and represented Brasil, Flavia Furtado, Executive Director of Festival Amazonas de Opera of Manaos. From Chile, Music Area Manager of Fundación Ibáñez Atkinson Andrés Rodríguez Spoerer; Chía Patiño, Executive and Artistic Director, Teatro Nacional Sucre of Quito; and Ingrid Novoa, Director of the Mexican independent company The Nu Ópera.
The opera conference attracted more than 700 attendees, including CEOs of the opera company, members, administrators and volunteers, as well as artists and other industry professionals. Each year, OPERA America partners with an opera company in a different city to offer nearly 100 events for five days. The conference offered general, informative sessions, exciting performances and abundant networking opportunities.
.
The 50th Annual Conference of OPERA America will be held from May 13 to 17, 2020 in Seattle, with a special anniversary celebration.