OLA Lab: "The transition from the sound design of the opera house towards streaming"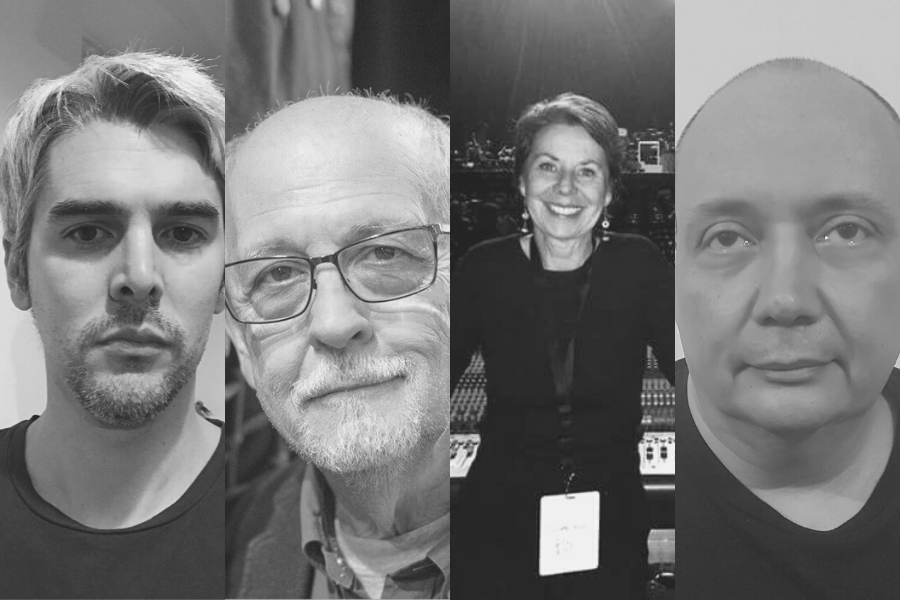 OLA Lab is a new space for conversation around innovations, solutions and new trends in the performing arts. On this occasion, 4 experts will gather around technical-musical management in opera, ballet and concerts for streaming.
In its fourth session and the first open to the public, this Thursday July 9 at 11 am in Chile, the Chilean expert Loretta Nass, Sound Engineer with the team of Teatro Colón in Buenos Aires Enrique Bordolini, Stage Director, Natalio Rios, Head of Video and Federico Guastella, Head of Audio will present on the technical-musical and sound aspects of an opera house for streaming.
In the talk, aimed especially at stage technicians in opera houses, the changes in criteria in stage sets for a theater without an audience and how to face the challenges of the new sound shadows and the acoustic responses of the room will be explored.
A look will be made on the orchestras, their formations and the effects of physical distance on stage, their new dimensions and technical challenges that this represents.
All of the above in the conviction that, if there is not a good base sound, there cannot be a good sound in Streaming.
About OLA Lab
The cycle began with the exhibition by Albane de Chatellus, from the Communications Department of Paris Opera, on the 3è Scène digital platform and the Aria app. Then Silvia Bueso, a Spanish expert in Fundraising gave a workshop to OLA members on this matter. While Matthew Shilvock, CEO of San Francisco Opera gave the talk entitled "Creativity in the midst of adversity: finding a way back to the stage".
About speakers
Loretta Nass: Specializes in Germany in "Orchestral and Opera Music", in various recording and amplification techniques for concerts and live events. Deputy head of the Bavarian Opera Theater Audio Department. She records and amplifies soloists such as Yo-Yo Ma, Daniel Hope, Plácido Domingo, Jonas Kaufmann, Anna Netrebko, both in theaters and outdoors. In Chile, she formed the Audio Departments of the Teatro Municipal de Santiago, Gabriela Mistral Cultural Center (GAM), and the Teatro del Lago, Frutillar.
Enrique Bordolini: He trained at ISATC where he was responsible for the design of lighting systems (1979), directed the project of stage modernization (1989) and was Director of Stage Production. He was Technical Director of the Argentino de la Plata theaters, Teatro Municipal de Santiago de Chile and Stage Director of Teatro Colón (1998). In 2020 he assumed again the Stage Direction of Teatro Colón in Buenos Aires.
Natalio Luis Rios: Video Chief of Teatro Colón in Buenos Aires, audiovisual, multimedia director, editor, cameraman and VJ. He participated in the creation of virtual scenographies, video projections and the video montage in various theaters along with set designers such as: Diego Siliano (Stabat Mater, Tristan and Isolda), Roberto Oswald (El Corsario, Falstaff) and Hugo De Ana. Also He made Video Art installations in museums and shows such as: Personal Fest, Recoleta Cultural Center, Konex, CETC and Malba. 
Federico Guastella: Head of Audio at Teatro Colón in Buenos Aires since 2014. He worked at Beck Producciones, Chares Producciones, PCM Records, and La Plaza Complex where he was sound engineer for the works: Ella en mi Cabeza ", " Humores que Matan ", " El Vestidor ", and in 1992 he arrived at Teatro Colón.