Escena Digital, OLA marketplace adds new theaters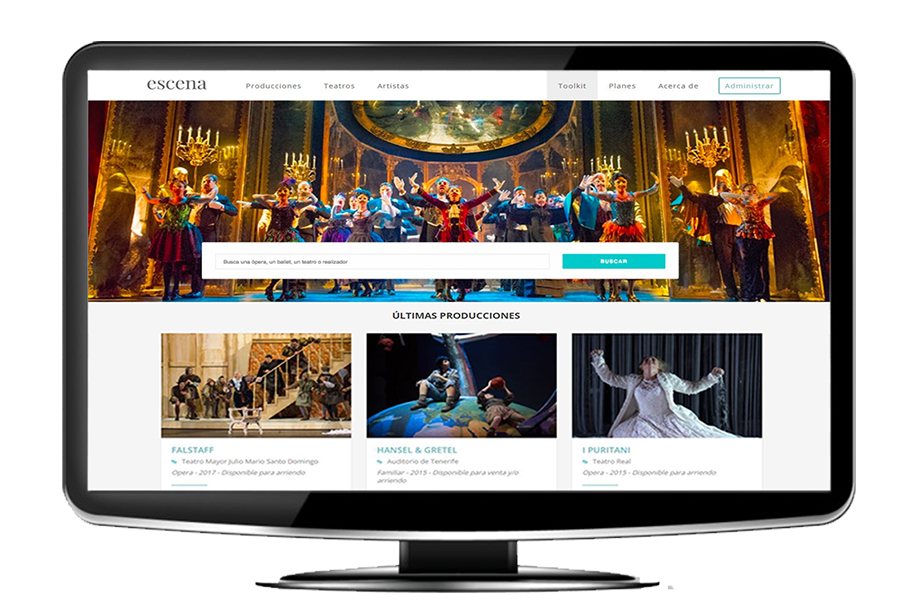 San Francisco Opera House, American Ballet and Teatro Cervantes de Málaga subscribe with new productions to the Latin American catalog with the intention of opening its relations with this region.
.
Three outstanding theaters join the more than 33 members active of Escena Digital, in addition the platform already has around 75 productions available for rent or partial or full sale.
.
Escena Digital is the first international digital platform that promotes classic productions already premiered, encouraging circulation between theaters and generating a secondary market. With a network of theaters around the world supporting the quality and number of productions available, the vision of Escena Digital is to provide information to facilitate the circulation of works and thus generate more classic content in Latin theaters.
.
New members
The American Ballet Theater is recognized as one of the world's great dance companies. Founded in 1940, the company's goal was to develop a repertoire of the best ballets of the past and encourage the creation of new works by young and gifted choreographers. His repertoire, perhaps unequaled in the history of ballet, includes all the great long-term ballets of the nineteenth century, such as Swan Lake, The Sleeping Beauty and Giselle; the best works of the early twentieth century, such as La Fille Mal Gardée, Apollo, Les Sylphides and Jardin aux Lilas, and acclaimed contemporary masterpieces such as Airs, Push Comes to Shove and Duets. At the moment they have available for the lease two productions of the classic repertoire like The Sleeping Beauty.
.
The San Francisco Opera has captivated audiences in San Francisco since 1923. They are known for numerous world premieres, train some of the best young opera artists and be one of the most important opera companies in the world. The San Francisco Opera is synonymous with entrepreneurship, innovation and community participation. His mission, under the leadership of Director General Matthew Shilvock, is to bring together growing audiences to experience the transforming power of opera. Our vision is to decipher the code on the production of large art in the 21st century. For the lease San Francisco Opera has two of its productions, among them Tosca, an assembly of 2018 with the direction of scene of a prominent American registraseur.
.
The Teatro Cervantes de Málaga which is reopened as a municipal scenic space on April 6, 1987. The building, which responds to the "Italian-style" theater typology, has 1,171 seats distributed over four floors. With the central body in the shape of a horseshoe, the roof of the stalls is decorated with an oil canvas by Bernardo Ferrándiz that shows an allegorical summary of Málaga from its identification signs in the 19th century: industry, commerce and port. The Teatro Cervantes in Malaga is a Historic Artistic Monument and, since 2005, of Cultural Interest. For the lease, she has her most recent production of the Mozart classic, Cosi fan tutte.
.
For more information on how to subscribe, Escena Digital writes to Paulina Ricciardi at pricciardi@operala.org