The tenor Rony Ancavil participates in a concert that rescues Chilean opera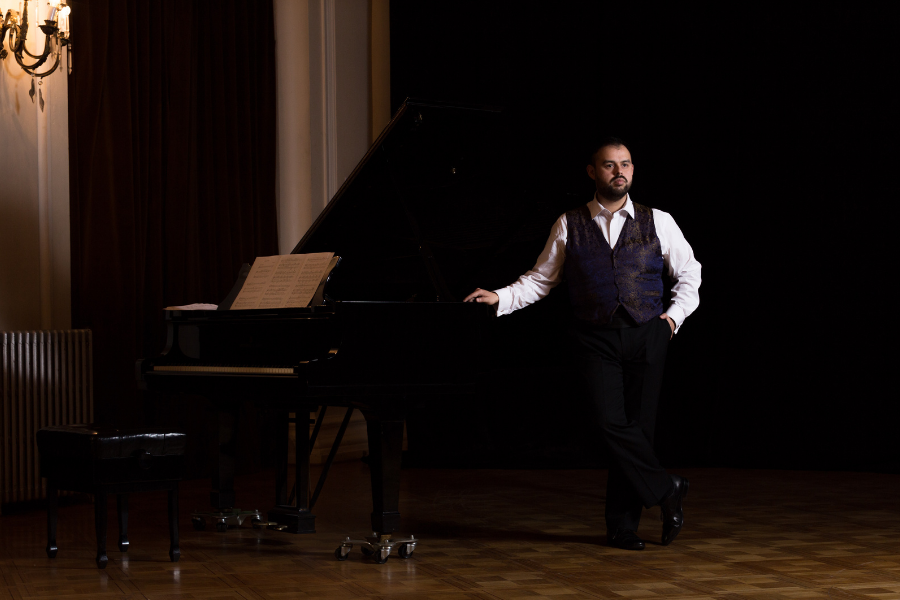 Gesta Nacional – Anthology of Chilean Opera is the title of the concert in which Rony Ancavil will participate and which seeks to highlight different operas composed by Chileans from the end of the 19th century to the 21st century.
The tenor Rony Ancavil, a member of Escena Digital, has participated since 2013 in productions of the Municipal Theater of Santiago as well as CORCUDEC and OCCH, among other Chilean institutions. He also participated in the feature film Endless Poetry by Alejandro Jodorowsky. Together with the musician and researcher Gonzalo Cuadra, they created Colectivo Ópera Nacional, a group dedicated to the rescue and enhancement of operas composed by Chileans, managing in 2019 to make the first record recording of this genre together with the Chile Clásico label entitled Al rumor of the battle, which it was released in 2021.
"Performing this concert is, without a doubt, a way of showing the world that there is indeed national operatic creation, since the end of the 19th century and obviously up to the 21st, which goes through very diverse stylistic currents and influences, ranging from the romantic, impressionist, folkloric and contemporary stylizations. Throughout this century and a half, composers have put their imaginary into music; a rescue of this heritage certainly increases the programmatic offer and diversifies the repertoire that we interpret as Chileans and Latin Americans" comments Rony Ancavil about it.
The Gesta Nacional – Anthology of Chilean Opera concert will be recorded in the Aula Magna of the University of Santiago, under the direction of Gonzalo Cuadra and will feature the participation of sopranos Francisca Jünemann, Claudia González, Sonia Vásquez and Constanza Olguin, contralto Francisca Muñoz, the baritone Cristian Moya, accompanied by the pianists Leonora Letelier and Yudalys Perdomo. This will be broadcast on Friday, January 14 on the YouTube and Facebook channels of Colectivo Ópera Nacional at 7:00 p.m. in Chile.
This concert has the support of Ópera Latinoamérica, the University of Santiago, the Alberto Hurtado University, the Cultural Corporation of the University of Concepción, the Cultural Corporation of La Florida, the Maule Regional Theater and the Temuco Municipal Theater.