The Solís Theater of Montevideo announced its lyrical season 2022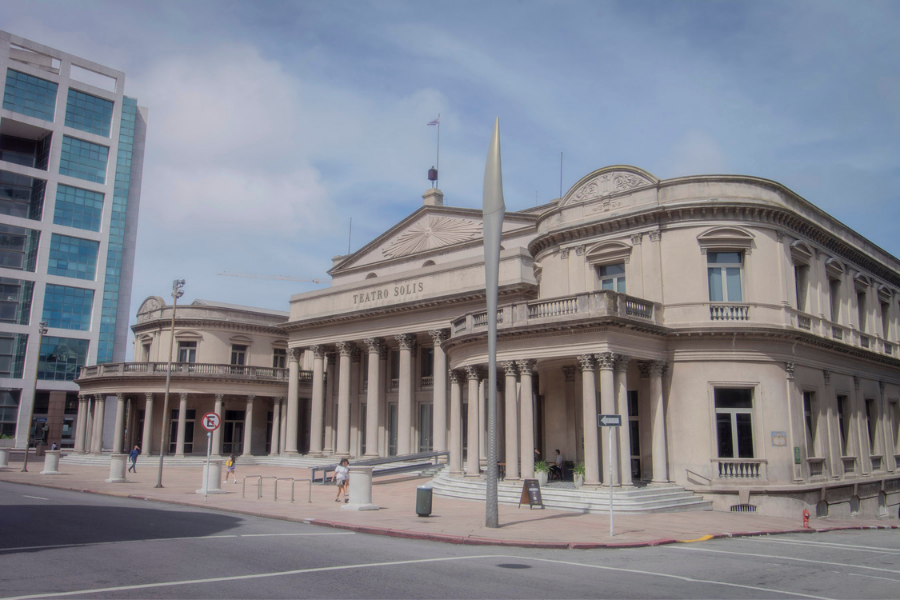 Within the framework of the Annual Latin American Opera Meeting that took place between December 13 and 16 at the Teatro Colón, the programming for the 2022 lyrical season was presented.
The presentation was held at the Colón Theater, at the Opera Latin America Annual Meeting, which took place in the Argentine capital between December 13 and 16.
This meeting allows the approach of almost 40 organizations and theaters from all over Latin America. It is organized by the Latin American Opera Organization (OLA), a non-profit organization founded in 2007 with the aim of disseminating and promoting lyrical art in the region. Among other activities, OLA promotes co-productions and the circulation of artists.
El Solís was the founder and Montevideo was the headquarters of the organization's constitutive meeting. Among the institutions that make up OLA are the Real Theater in Madrid, the Colón Theater in Buenos Aires, the Municipal Theater in Santiago de Chile, and the Teatro Mayor in Colombia. In this edition, the Solís theater was elected again to be a member of the entity's Board of Directors.
In addition to its 2022 lyrical season, Solís presented its sustainability plan, which aims at responsible environmental management.
La del manojo de rosas
The lyrical season comes to Solís in the next few days, when the National Comedy and the Montevideo Symphonic Band will offer the zarzuela "La del manojo de rosas", by Pablo Sorozábal.
With this show, which will have six performances, the casts of the Montevideo City Council will close the 2021 lyrical season. The performances will be on December 22, 23, 26, 27, 28 and 29, from the 20th hour.
More than 20 artists on stage will have this proposal, which will be directed by the Spanish Bárbara Lluch, a benchmark for international lyricism. The main roles will be for the soprano Sofía Mara (Ascención) and the baritone Alfonso Mujica (Joaquín).
Tickets are on sale at Tickantel and the theater box office, with prices ranging from $ 220 to $ 850. The Solís box office works every day from 3 to 7 pm. On performance days it remains open until the start of the show. .
Lyric season 2022
The titles that will be part of next year's lyrical season at Solís are:
May
Inauguration with Dido & Eneas, by Henry Purcell.
Stage direction: Igor Yebra
Musical director: Cristina García Banegas.
August
Pagliacci, by Ruggero Leoncavallo.
December
La gran vía, by Federico Chueca and Joaquín Valverde
For tickets and more information enter here.