Der Rosenkavalier is presented for the first time in Colombia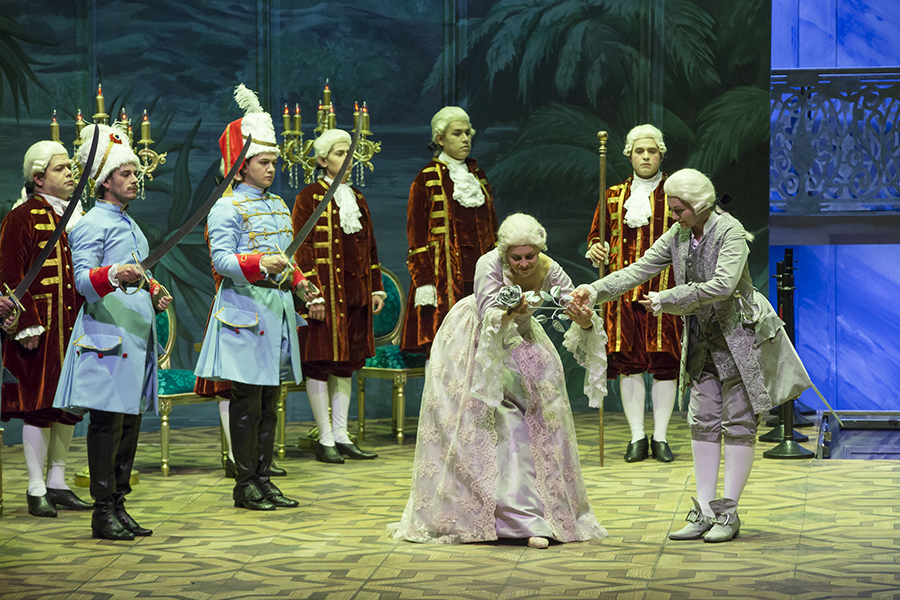 With more than 150 artists on stage, the great opera Richard Strauss premieres in coproducción between the Ópera of Colombia, Teatro Mayor Julio Mario Santo Domingo, the Philharmonic Orchestra of Bogotá and Municipal de Santiago in Bogotá this September 01st, 05th and 08th
With the participation of the Philharmonic Orchestra of Bogotá, its musical groups and a cast of national and international soloists, it premieres at Teatro Mayor Julio Mario Santo Domingo for the first time Der Rosenkavalier, one of Richard Strauss's lyrical jewels and one of the most loved and outstanding operas of the German repertoire.
In Latin America it was made by Teatro Colón of Buenos Aires and recently by Municipal Theater of São Paulo. The premiere in Colombia, consolidates one of the great dreams and projects of the cultural manager Gloria Zea, director of the Camarín del Carmen Foundation – Ópera de Colombia.
With the musical direction of Josep Caballé-Domenech and the stage direction of Alejandro Chacón, this production will have the participation of 106 musicians, 40 singers and 23 actors, of which 8 soloists will be foreigners. The set design is by Spaniard Sergio Loro; the design of costumes and characterization are of the outstanding Adam Martínez (Uruguay -RIP) and Lighting by the Colombian Jheison Castillo.
In the role of the main characters will be featured international soloists, cataloged as the best performers of today as Michaela Kaune (Germany) in the role of the Mariscala, Angela Brower (USA) as Octavian, Dirk Aleschus (Germany) in the role of Baron Ochs von Lerchenau and Robert Bork (USA) in Faninal, among others.
Prestigious Colombian artists like the baritone Valeriano Lanchas as the Notary, and César Gutiérrez in the role of Italian tenor, also make up the star list. In addition, he will participate the best of the local Colombian lyric talent and the Ópera de Colombia with more than 40 years of experience.
The Philharmonic Orchestra of Bogotá and its groups: Youth Philharmonic Orchestra, the Youth Philharmonic Choir and members of the Children's Philharmonic Choir will be directed by its artistic director, the Spanish maestro Josep Caballé-Domenech.
With libretto by Hugo von Hofmannsthal and music by Richard Strauss, Der Rosenkavalier premiered in Dresden (Germany) on January 26, 1911 and was the most successful German opera of the twentieth century. At present, the work occupies one of the first places in terms of the number of representations worldwide.