6 tips to apply for grant funds in culture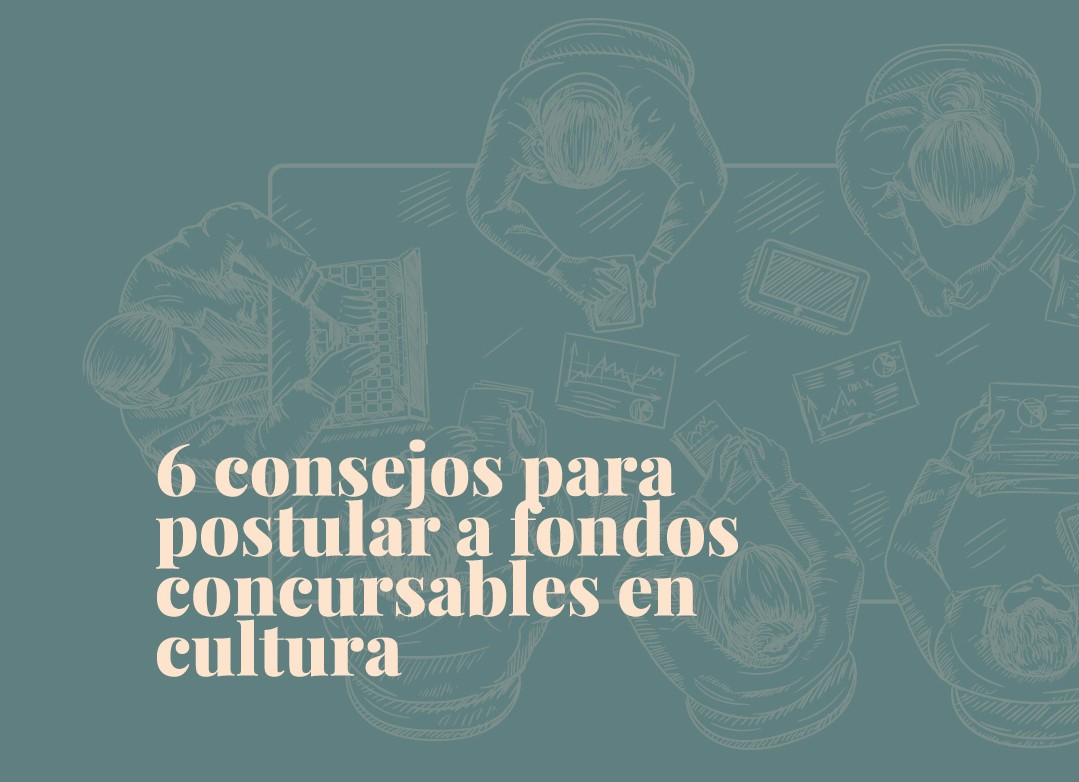 We know that calls and contests are important tools for professional development on the scene, but we also know that there is often confusion about what to look for when applying.
Do you want to apply for a competitive fund and don't know how to do it? Are you clear about your purpose but don't know of a contest that fits your profile? Have you spent exhausting hours thinking about what steps to take? Here are 6 simple tips to keep in mind when applying for a competitive fund!
On May 28, within the framework of the activities organized for the artists that are part of Digital Scene, the journalist and cultural manager Macarena Barros gave the Contest Funds Application Workshop and, among other things, gave us these brief tips for consider.
1. Be aware of your personal worth. What is the trait that differentiates you?
It is a fact that we are in a competitive market. But calm down! Each one has an element that makes it unique. Do not be afraid to value that particular characteristic of which you are the owner and seek to promote it in all your networks.
2. Seek to manage alliances, collaboration and networks. Be permanently open to start conversations.
You can include meetings in your daily agenda to be able to share your projects and open up to interact with new people. The important thing is to download the idea you have and open conversations to show different edges.
3. Define your purpose. What social impact can you generate?
Empathize with the environment you want to benefit. Seek to understand the needs of the people you want to reach.
4. Take advantage of digital transformation. The network is huge!
Social networks, podcasts, music or streaming platforms to update your work, audiovisual records. All these tools are available in just one click!
5. Diversify your sources of financing. Not everything is reduced to government contests!
Frustrated that public contests are cumbersome and hard to come by? Take it easy! There are other alternatives such as philanthropy funds, shared financing schemes, cultural donations from companies, and so on.
6. Take the time to get to know the world of finance. It's key!
The word "finance" can sound a bit intimidating at first. But it is essential to understand how the world of contributions and financing in culture works so that you can take advantage of diversifying the sources that provide resources.